Grand Sponsor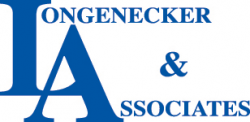 Longenecker & Associates (L&A) is a woman-owned business that leverages more than 25 years of experience throughout the nuclear security and cleanup enterprise to improve mission performance, deliver capital asset projects on schedule and budget, implement effective governance approaches and develop targeted business strategies for both large and small businesses. L&A's unparalleled roster of personnel, extensive past performance and market insight is a significant differentiator to any team or project.
Keynote Introduction Sponsor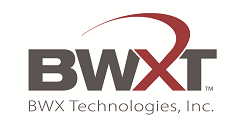 At BWX Technologies, Inc. (NYSE: BWXT), we are People Strong, Innovation Driven. Headquartered in Lynchburg, Va., BWXT provides safe and effective nuclear solutions for national security, clean energy, environmental remediation, nuclear medicine and space exploration. With approximately 6,700 employees, BWXT has 12 major operating sites in the U.S. and Canada. We are the sole manufacturer of naval nuclear reactors for U.S. submarines and aircraft carriers. Our company supplies precision manufactured components, services and fuel for the commercial nuclear power industry across four continents. Our joint ventures provide environmental remediation and nuclear operations management at more than a dozen U.S. Department of Energy and NASA facilities. BWXT's technology is driving advances in medical radioisotope production in North America and microreactors for various defense and space applications. Follow us on Twitter at @BWXTech and learn more at www.bwxt.com.
Registration Sponsor

We are GDIT. The people supporting some of the most complex government, defense, and intelligence projects across the country. We deliver. Bringing the expertise needed to understand and advance critical missions. We transform. Shifting the ways clients invest in, integrate, and innovate technology solutions. We ensure today is safe and tomorrow is smarter. We are there. On the ground, beside our clients, in the lab, and everywhere in between. Offering the technology transformations, strategy, and mission services needed to get the job done.
Networking Breakfast Sponsor

For over a century, clients have trusted Fluor to successfully, ethically, and safely complete some of the world's most complex projects by providing premier engineering, procurement, construction and project management services. Fluor's unmatched experience and unrivaled team of subject matter experts are driving progress across the nuclear and energy security industries. We provide nuclear operations, waste management, site management and operations, environmental remediation, and laboratory management to the U.S. Department of Energy and the Canadian government, and we apply our core values – safety, integrity, teamwork and excellence – to deliver project-specific solutions for some of the most challenging programs across the nuclear industry.
Coffee Break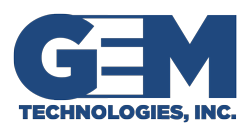 GEM Technologies manages more than $300M in field and technical service contracts on behalf of DOE/NNSA and their contractors across the nuclear security enterprise, contributing to vital national security missions through support of stockpile maintenance and nuclear deterrence programs. We are also actively engaged in cleanup and modernization efforts across the enterprise, resulting in recent recognition through two NNSA NA-50 Excellence Awards for cleanup efforts in Alpha-5, the building which represents the highest environmental risk across the NNSA Complex. GEM's service offerings include technical and professional support services, facilities infrastructure management, and a full array of construction and environmental services at Y-12, Pantex, Los Alamos, and other DOE sites nationwide. For more information, visit www.GEMTechnologiesInc.com.
Reception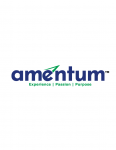 Amentum is a premier global commercial and government partner whose experience, passion and purpose drive mission success. We operate, serve, maintain, protect and support the most discerning and critical programs in Nuclear & Environment, Mission Support & Sustainment, Threat Mitigation, Mission Assurance, Strategic Capabilities Engineering in Critical Infrastructures, Facilities, and Ranges here and abroad. Amentum's culture of safety, operational excellence, and ethics was formed throughout our 100-year heritage and sharpened by our unrelenting dedication to the customer's mission.
Additional Sponsors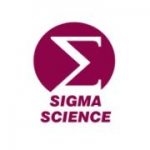 Sigma Science Inc. is an SBA 8(a), New Mexico based engineering and technology company with over 22 years of proven success in solving complex problems through engineering, innovation, and science. We specialize in the fields of nuclear safety, non-proliferation, security, information technology, cyber, and environmental management.
Major Tool & Machine is a world leader in contract manufacturing, fabrication, and machining services. Since 1946, Major Tool & Machine has provided customer satisfaction with our dedication to quality, service, and state-of-the-art technology. Operating and registered as a certified small business, our expertise spans a multitude of markets including Aerospace, Defense, Power Generation, Nuclear, and Industrial. Within our world-class facility, we produce highly complex, custom parts, and turnkey assemblies from material acquisition to testing.
Workshop Sponsor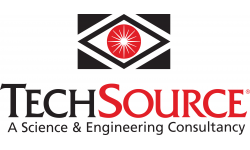 TechSource is a leading high-technology science and engineering firm built on cultivating and retaining scientific, programmatic, and technical nuclear deterrence expertise. Our decades of hands-on experience and collective wisdom provides our clients unmatched insight into the evolution of the nuclear weapons complex, deterrence, and policy. Our uniquely talented and highly experienced experts have successfully navigated U.S. policies, addressed technical details, and engaged the global nuclear community. We are an authoritative voice in nuclear sciences, nonproliferation, nuclear systems technology, and in the management of national and international programs. Techsource is proud to be an active contributor to the future of deterrence.
Badge Lanyard Sponsor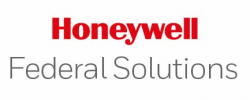 Through superior performance, innovation, and the infusion of its best in class operating system, Honeywell Federal Solutions is proud to support the Department of Energy and the National Nuclear Security Administration mission by making a safer, smarter, and sustainable world. Our operating system, commercial best practices, and connected solutions, enable us to deliver on our commitments and enhance overall capabilities across our customer's sites.