Grand Sponsor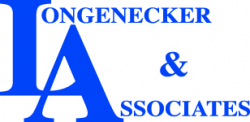 Longenecker & Associates (L&A) is a woman-owned business that leverages more than 25 years of experience throughout the nuclear security and cleanup enterprise to improve mission performance, deliver capital asset projects on schedule and budget, implement effective governance approaches and develop targeted business strategies for both large and small businesses. L&A's unparalleled roster of personnel, extensive past performance and market insight is a significant differentiator to any team or project.
Digital Sponsor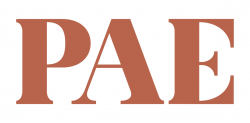 PAE manages one of the largest complex facility maintenance portfolios for the U.S. government, supporting Thomas Jefferson Lab and Johnson, Kennedy and Stennis Space Centers as well as base operations from Afghanistan to Antarctica. PAE supports several nonproliferation and counter-proliferation programs including the Cooperative Threat Reduction Program.
Keynote Introduction Sponsor

The world's largest aerospace company, Boeing provides military aircraft and weapon systems to U.S. forces to deter emerging threats and ensure global security. From the B-52 to the Minuteman intercontinental ballistic missile (ICBM), Boeing designs and develops strategic systems that are safe, reliable and effective over many decades of service.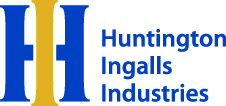 Huntington Ingalls Industries is America's largest military shipbuilding company and a provider of professional services to partners in government and industry. HII's Technical Solutions division provides a wide range of professional services through its Fleet Support, Mission Driven Innovative Solutions, Nuclear & Environmental, and Oil & Gas groups.
Networking Luncheon Sponsor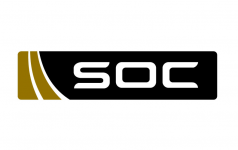 SOC is a trusted global provider of mission support solutions with a history of assuring safe and effective operations for U.S. Government and commercial customers. SOC provides a guarantee of discrete and effective service so that customers can do their best work. We employ over 5,000 professionals engaged in the delivery of mission critical safeguards and security, operations and maintenance, engineering, explosive ordnance storage and disposal, and international logistics and life support services. Our customers include the U.S. Departments of State, Energy, and Defense, Fortune 500 companies, and non-governmental organizations.
Hotel Key Cards

Leidos is a Fortune 500® information technology, engineering, and science solutions and services leader working to solve the world's toughest challenges in the defense, intelligence, homeland security, civil, and health markets. The company's 31,000 employees support vital missions for government and commercial customers. Headquartered in Reston, Virginia, Leidos reported annual revenues of approximately $10.17 billion for the fiscal year ended December 29, 2017. Leidos has supported the U.S. government with nuclear deterrence, nuclear nonproliferation, and nuclear counterterrorism missions since 1969. We are the only government contractor with multifaceted facilities, management, operations and logistics programs that extend from the Antarctic ice to the International Space Station – as well as top ranked environmental management expertise – we have the people, process, technology, and innovative mindset to manage, operate, and optimize complex Department of Energy and National Nuclear Security Administration infrastructure for years to come. Learn more at leidos.com/doe.
Networking Breakfast Sponsor

For over a century, clients have trusted Fluor to successfully, ethically, and safely complete some of the world's most complex projects by providing premier engineering, procurement, construction and project management services. Fluor's unmatched experience and unrivaled team of subject matter experts are driving progress across the nuclear and energy security industries. We provide nuclear operations, waste management, site management and operations, environmental remediation, and laboratory management to the U.S. Department of Energy and the Canadian government, and we apply our core values – safety, integrity, teamwork and excellence – to deliver project-specific solutions for some of the most challenging programs across the nuclear industry.
Take-Away Sponsor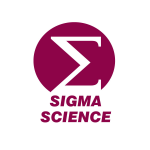 Sigma Science Inc. is an SBA 8(a), New Mexico based engineering and technology company with over 22 years of proven success in solving complex problems through engineering, innovation, and science. We specialize in the fields of nuclear safety, non-proliferation, security, information technology, cyber, and environmental management.
Cell Phone Charging Station

HukariAscendent is pleased to be a participating sponsor of the 2019 Nuclear Deterrence Summit and proud to play a role in the "Team Commitment" it takes to maintain the U.S. nuclear deterrent mission. Established in 1999, HukariAscendent provides professional and technical support experts to operational DOE NNSA Nuclear Sites (Research, Production, Stockpile Stewardship), as well as to DOE EM Legacy Nuclear Sites (Deactivation, Decontamination, Demolition, Environmental Remediation). Familiar with these complex and fast-paced environments, our Subject Matter Experts take pride in making a positive contribution towards client mission success, including Nuclear Safety, Engineering, Conduct of Operations, Integrated Safety Management, Material Control &Accountability, Readiness, Quality Assurance. HukariAscendent is a Certified SDVOSB headquartered in Wheat Ridge, CO with satellite offices across the complex.
Coffee Break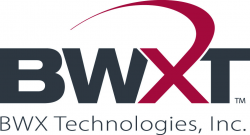 Headquartered in Lynchburg, Va., BWX Technologies, Inc. (NYSE:BWXT) is a leading supplier of nuclear components and fuel to the U.S. government; provides technical and management services to support the U.S. government in the operation of complex facilities and environmental remediation activities; and supplies precision manufactured components, services and fuel for the commercial nuclear power industry. With approximately 6,100 employees, BWXT has nine major operating sites in the U.S. and Canada. In addition, BWXT joint ventures provide management and operations at more than a dozen U.S. Department of Energy and two NASA facilities.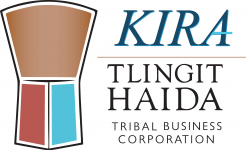 Tlingit Haida Tribal Business Corporation (THTBC) is a family of tribally-owned 8(a), HUBZone, SDB and other companies, owned by the largest tribe in Alaska. THTBC presently supports over 25 industries with customers spanning across federal, state, and private sectors. THTBC's core strategy is to partner with a limited number of best-in-class companies and provide innovative solutions to maximize productivity and offer solutions to lower their costs.

BAE Systems, Inc. and its 33,600 people are part of a global defense, aerospace and security company with 85,800 employees worldwide. Our dedication shows in everything we do, from integration and sustainment for two legs of the nation's nuclear triad to over 60 years of designing and fielding the world's most advanced electronic warfare technologies and capabilities to cyber operations and intelligence analysis. We work alongside the USAF and U.S. Navy to ensure a safe, secure and effective deterrent by supporting the Minuteman III Intercontinental Ballistic Missile and the Trident D-5 Submarine Launched Ballistic Missile. We push the limits of possibility to provide a critical advantage to our customers where it counts.

Centerra Group, LLC is the world's leading international Government solutions group, specializing in business processes in sectors where security and safety risks are considered a strategic threat. The company was founded in 1960 as Wackenhut Services, Inc. (WSI), with a primary focus on armed security. Today, Centerra is a 100% United States owned, multi-disciplinary service provider with more than 9,000 personnel worldwide. The company has evolved to become one of the largest U.S. Government service providers, operating on more than 90 active contracts. Protecting Critical Priorities… that is Centerra's mission.
Head Shot Photography Sponsor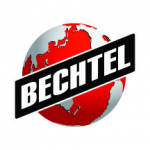 Bechtel Nuclear, Security & Environmental comprises all of Bechtel's nuclear power, security, cleanup, and naval nuclear propulsion work, creating an industry-leading organization with capabilities across the lifecycle of facilities and sites for both commercial and government customers. Bechtel helps customers transform how they do business and deliver their critical missions in a dynamic and budget-conscious environment. Our teams work every day to foster a collaborative, innovative, secure, and efficient environment necessary for delivering vital scientific and national security missions.
Reception

Amentum is a premier global commercial and government partner whose experience, passion and purpose drive mission success. We operate, serve, maintain, protect and support the most discerning and critical programs in Nuclear & Environment, Mission Support & Sustainment, Threat Mitigation, Mission Assurance, Strategic Capabilities Engineering in Critical Infrastructures, Facilities, and Ranges here and abroad. Amentum's culture of safety, operational excellence, and ethics was formed throughout our 100-year heritage and sharpened by our unrelenting dedication to the customer's mission.
Keynote Sponsorship

At Jacobs, we're challenging today to reinvent tomorrow by solving the world's most critical problems for thriving cities, resilient environments, mission-critical outcomes, operational advancement, scientific discovery and cutting-edge manufacturing, turning abstract ideas into realities that transform the world for good. With $13 billion in revenue and a talent force of approximately 52,000, Jacobs provides a full spectrum of professional services including consulting, technical, scientific and project delivery for the government and private sector. Visit jacobs.com and connect with Jacobs on Facebook, Instagram, LinkedIn and Twitter.
Supporting Organization

Merrick & Company founded in 1955 is a professional engineering services solutions firm. Our employee-owned company thrives on serving our diverse clients, both domestically and internationally. Our company maintains 21 offices across the United States, Canada, Mexico and the UK. Merrick is a nimble and agile engineering firm who can address our clients' needs efficiently. Our niche offerings in Nuclear Facility and Containment Equipment design allows Merrick to be a clear leader in any of our Nation's Strategic Materials Production Facilities. Merrick currently has a presence at Los Alamos National Laboratory, Oak Ridge National Laboratory, Y12 and Pantex Security Complex and the Savannah River Site. Merrick has also performed projects for other key clients within the DOE/NNSA Complex.
Registration Desk

We are GDIT. The people supporting some of the most complex government, defense, and intelligence projects across the country. We deliver. Bringing the expertise needed to understand and advance critical missions. We transform. Shifting the ways clients invest in, integrate, and innovate technology solutions. We ensure today is safe and tomorrow is smarter. We are there. On the ground, beside our clients, in the lab, and everywhere in between. Offering the technology transformations, strategy, and mission services needed to get the job done.
Badge Lanyard Sponsor

Through superior performance, innovation, and the infusion of its best in class operating system, Honeywell Federal Solutions is proud to support the Department of Energy and the National Nuclear Security Administration mission by making a safer, smarter, and sustainable world. Our operating system, commercial best practices, and connected solutions, enable us to deliver on our commitments and enhance overall capabilities across our customer's sites.
Workshop Sponsor

TechSource is a leading high-technology science and engineering firm built on cultivating and retaining scientific, programmatic, and technical nuclear deterrence expertise. Our decades of hands-on experience and collective wisdom provides our clients unmatched insight into the evolution of the nuclear weapons complex, deterrence, and policy. Our uniquely talented and highly experienced experts have successfully navigated U.S. policies, addressed technical details, and engaged the global nuclear community. We are an authoritative voice in nuclear sciences, nonproliferation, nuclear systems technology, and in the management of national and international programs. Techsource is proud to be an active contributor to the future of deterrence.
Additional Sponsors

Major Tool & Machine is a world leader in contract manufacturing, fabrication, and machining services. Since 1946, Major Tool & Machine has provided customer satisfaction with our dedication to quality, service, and state-of-the-art technology. Operating and registered as a certified small business, our expertise spans a multitude of markets including Aerospace, Defense, Power Generation, Nuclear, and Industrial. Within our world-class facility, we produce highly complex, custom parts, and turnkey assemblies from material acquisition to testing.