SELECT 
									Account.Name,
									Booth_Number__c,
									Exhibitor_Company_Name__c,
									Exhibitor_Description__c,
									Exhibitor_Street__c,
									Exhibitor_City__c,
									Exhibitor_State_Province__c,
									Exhibitor_Zip_Code__c,
									Exhibitor_Country__c,
									Exhibitor_Address__c,
									Exhibitor_Website__c,
									Exhibitor_Phone__c,
									Primary_Contact__c,
									Primary_Contact__r.FirstName,
									Primary_Contact__r.LastName,
									Primary_Contact__r.Email,
									Primary_Contact__r.Alternate_Email__c,
									Primary_Contact__r.RecordTypeId,
									Sponsorship_Type__c,
									Opportunity_Type__c,
									(SELECT Id, ParentId, Title
										FROM  NotesAndAttachments
										WHERE IsNote = FALSE
										AND (Title LIKE '%jp%g%' OR Title LIKE '%gif%' OR Title LIKE '%png%')
										ORDER BY CreatedDate DESC LIMIT 1),
									(SELECT Id, Title, FileType, FileExtension, ContentSize, RecordType
										FROM CombinedAttachments
										WHERE Title LIKE '%jp%g' OR Title LIKE '%gif' OR Title LIKE '%png' OR FileType IN ('JPG', 'GIF', 'PNG')
										ORDER BY CreatedDate DESC LIMIT 1),
								(SELECT ContactId,
										Role,
											Contact.FirstName,
											Contact.LastName,
											Contact.Email,
											Contact.Alternate_Email__c,
											Contact.Contact_Type__c,
											Contact.RecordTypeId
										FROM OpportunityContactRoles
										WHERE (Contact.Contact_Type__c INCLUDES ('Website Contact') OR Role = 'Website Contact')
										LIMIT 1)
						FROM Opportunity
						WHERE Event__r.Id IN ('a0DC000000y713AMAQ') AND StageName IN ('Closed Won') AND Opportunity_Type__c INCLUDES ('Sponsorship','Sponsorships','Exhibitor','Exhibitors')
						ORDER BY Exhibitor_Company_Name__c, Account.Name
stdClass Object
(
    [totalSize] => 26
    [done] => 1
    [records] => Array
        (
            [0] => stdClass Object
                (
                    [attributes] => stdClass Object
                        (
                            [type] => Opportunity
                            [url] => /services/data/v41.0/sobjects/Opportunity/006C000001CN0rrIAD
                        )

                    [Account] => stdClass Object
                        (
                            [attributes] => stdClass Object
                                (
                                    [type] => Account
                                    [url] => /services/data/v41.0/sobjects/Account/001C000001Q4WAPIA3
                                )

                            [Name] => AECOM
                        )

                    [Booth_Number__c] => 
                    [Exhibitor_Company_Name__c] => AECOM
                    [Exhibitor_Description__c] => AECOM is built to deliver a better world. We design, build, finance and operate infrastructure assets for governments, businesses and organizations in more than 150 countries. As a fully integrated firm, we connect knowledge and experience across our global network of experts to help clients solve their most complex challenges. From high-performance buildings and infrastructure, to resilient communities and environments, to stable and secure nations, our work is transformative, differentiated and vital. Our capability to design, build, finance (including public-private partnerships) and operate high-tech, high-hazard, and high-risk facilities extends to current and former U.S. Department of Energy and UK defense nuclear facilities.  We currently support National Nuclear Security Administration national laboratories, and our heritage companies managed and operated the Savannah River Site, the last fully operational, integrated strategic nuclear materials production site in the former DOE nuclear weapons complex.  Indeed, our involvement in the nation's strategic defense began with the Manhattan Project.

A Fortune 500 firm, AECOM had revenue of approximately $17.4 billion during fiscal year 2016. See how we deliver what others can only imagine at aecom.com and @AECOM.
                    [Exhibitor_Street__c] => 106 Newberry Street
                    [Exhibitor_City__c] => Aiken
                    [Exhibitor_State_Province__c] => SC
                    [Exhibitor_Zip_Code__c] => 280801
                    [Exhibitor_Country__c] => 
                    [Exhibitor_Address__c] => 
                    [Exhibitor_Website__c] => 
                    [Exhibitor_Phone__c] => (803) 502-5748
                    [Primary_Contact__c] => 003C000001yHCtaIAG
                    [Primary_Contact__r] => stdClass Object
                        (
                            [attributes] => stdClass Object
                                (
                                    [type] => Contact
                                    [url] => /services/data/v41.0/sobjects/Contact/003C000001yHCtaIAG
                                )

                            [FirstName] => KEITH
                            [LastName] => WOOD
                            [Email] => keith.wood@aecom.com
                            [Alternate_Email__c] => 
                            [RecordTypeId] => 012C0000000MZeYIAW
                        )

                    [Sponsorship_Type__c] => 
                    [Opportunity_Type__c] => Sponsorship
                    [NotesAndAttachments] => 
                    [CombinedAttachments] => 
                    [OpportunityContactRoles] => 
                )

            [1] => stdClass Object
                (
                    [attributes] => stdClass Object
                        (
                            [type] => Opportunity
                            [url] => /services/data/v41.0/sobjects/Opportunity/006C000001B0drTIAR
                        )

                    [Account] => stdClass Object
                        (
                            [attributes] => stdClass Object
                                (
                                    [type] => Account
                                    [url] => /services/data/v41.0/sobjects/Account/001C000001Q4WAPIA3
                                )

                            [Name] => AECOM
                        )

                    [Booth_Number__c] => 
                    [Exhibitor_Company_Name__c] => AECOM
                    [Exhibitor_Description__c] => AECOM is built to deliver a better world. We design, build, finance and operate infrastructure assets for governments, businesses and organizations in more than 150 countries. As a fully integrated firm, we connect knowledge and experience across our global network of experts to help clients solve their most complex challenges. From high-performance buildings and infrastructure, to resilient communities and environments, to stable and secure nations, our work is transformative, differentiated and vital. Our capability to design, build, finance (including public-private partnerships) and operate high-tech, high-hazard, and high-risk facilities extends to current and former U.S. Department of Energy and UK defense nuclear facilities.  We currently support National Nuclear Security Administration national laboratories, and our heritage companies managed and operated the Savannah River Site, the last fully operational, integrated strategic nuclear materials production site in the former DOE nuclear weapons complex.  Indeed, our involvement in the nation's strategic defense began with the Manhattan Project.

A Fortune 500 firm, AECOM had revenue of approximately $17.4 billion during fiscal year 2016. See how we deliver what others can only imagine at aecom.com and @AECOM.
                    [Exhibitor_Street__c] => 106 Newberry Street
                    [Exhibitor_City__c] => Aiken
                    [Exhibitor_State_Province__c] => SC
                    [Exhibitor_Zip_Code__c] => 280801
                    [Exhibitor_Country__c] => 
                    [Exhibitor_Address__c] => 
                    [Exhibitor_Website__c] => 
                    [Exhibitor_Phone__c] => (803) 502-5748
                    [Primary_Contact__c] => 003C000001yHCtaIAG
                    [Primary_Contact__r] => stdClass Object
                        (
                            [attributes] => stdClass Object
                                (
                                    [type] => Contact
                                    [url] => /services/data/v41.0/sobjects/Contact/003C000001yHCtaIAG
                                )

                            [FirstName] => KEITH
                            [LastName] => WOOD
                            [Email] => keith.wood@aecom.com
                            [Alternate_Email__c] => 
                            [RecordTypeId] => 012C0000000MZeYIAW
                        )

                    [Sponsorship_Type__c] => Wednesday Reception Sponsor
                    [Opportunity_Type__c] => Exhibitor;Sponsorship
                    [NotesAndAttachments] => stdClass Object
                        (
                            [totalSize] => 1
                            [done] => 1
                            [records] => Array
                                (
                                    [0] => stdClass Object
                                        (
                                            [attributes] => stdClass Object
                                                (
                                                    [type] => NoteAndAttachment
                                                    [url] => /services/data/v41.0/sobjects/NoteAndAttachment/00PC000001LSFVqMAP
                                                )

                                            [Id] => 00PC000001LSFVqMAP
                                            [ParentId] => 006C000001B0drTIAR
                                            [Title] => imagine_it_delivered_black_300dpi.png
                                        )

                                )

                        )

                    [CombinedAttachments] => stdClass Object
                        (
                            [totalSize] => 1
                            [done] => 1
                            [records] => Array
                                (
                                    [0] => stdClass Object
                                        (
                                            [attributes] => stdClass Object
                                                (
                                                    [type] => CombinedAttachment
                                                    [url] => /services/data/v41.0/sobjects/CombinedAttachment/00PC000001LSFVqMAP
                                                )

                                            [Id] => 00PC000001LSFVqMAP
                                            [Title] => imagine_it_delivered_black_300dpi.png
                                            [FileType] => 
                                            [FileExtension] => 
                                            [ContentSize] => 0
                                            [RecordType] => Attachment
                                        )

                                )

                        )

                    [OpportunityContactRoles] => 
                )

            [2] => stdClass Object
                (
                    [attributes] => stdClass Object
                        (
                            [type] => Opportunity
                            [url] => /services/data/v41.0/sobjects/Opportunity/006C0000018SovuIAC
                        )

                    [Account] => stdClass Object
                        (
                            [attributes] => stdClass Object
                                (
                                    [type] => Account
                                    [url] => /services/data/v41.0/sobjects/Account/001C000001SzO3sIAF
                                )

                            [Name] => BAE Systems Arlington
                        )

                    [Booth_Number__c] => 
                    [Exhibitor_Company_Name__c] => BAE Systems Arlington
                    [Exhibitor_Description__c] => At BAE Systems, our pride and dedication shows in everything we do, from integration support for over 95% of the nation's nuclear triad to over 60 years of designing and fielding the world's most advanced electronic warfare technologies and capabilities. We work alongside the USAF and U.S. Navy to ensure a safe, secure and effective deterrent by supporting the Minuteman III Intercontinental Ballistic Missile and the Trident D-5 Submarine Launched Ballistic Missile. Knowing that our work makes a difference inspires us, every day. That's BAE Systems. That's Inspired Work.
                    [Exhibitor_Street__c] => 1101 WILSON BLVD.
                    [Exhibitor_City__c] => Arlington
                    [Exhibitor_State_Province__c] => VA
                    [Exhibitor_Zip_Code__c] => 22209
                    [Exhibitor_Country__c] => USA
                    [Exhibitor_Address__c] => 
                    [Exhibitor_Website__c] => 
                    [Exhibitor_Phone__c] => 
                    [Primary_Contact__c] => 003C000002NDOyzIAH
                    [Primary_Contact__r] => stdClass Object
                        (
                            [attributes] => stdClass Object
                                (
                                    [type] => Contact
                                    [url] => /services/data/v41.0/sobjects/Contact/003C000002NDOyzIAH
                                )

                            [FirstName] => Melina
                            [LastName] => Sirimson
                            [Email] => melina.sirimson@baesystems.com
                            [Alternate_Email__c] => 
                            [RecordTypeId] => 012C0000000MZeYIAW
                        )

                    [Sponsorship_Type__c] => Take-Away Sponsor
                    [Opportunity_Type__c] => Sponsorship
                    [NotesAndAttachments] => stdClass Object
                        (
                            [totalSize] => 1
                            [done] => 1
                            [records] => Array
                                (
                                    [0] => stdClass Object
                                        (
                                            [attributes] => stdClass Object
                                                (
                                                    [type] => NoteAndAttachment
                                                    [url] => /services/data/v41.0/sobjects/NoteAndAttachment/00PC000001NTGT4MAP
                                                )

                                            [Id] => 00PC000001NTGT4MAP
                                            [ParentId] => 006C0000018SovuIAC
                                            [Title] => BAES logo.png
                                        )

                                )

                        )

                    [CombinedAttachments] => stdClass Object
                        (
                            [totalSize] => 1
                            [done] => 1
                            [records] => Array
                                (
                                    [0] => stdClass Object
                                        (
                                            [attributes] => stdClass Object
                                                (
                                                    [type] => CombinedAttachment
                                                    [url] => /services/data/v41.0/sobjects/CombinedAttachment/00PC000001NTGT4MAP
                                                )

                                            [Id] => 00PC000001NTGT4MAP
                                            [Title] => BAES logo.png
                                            [FileType] => 
                                            [FileExtension] => 
                                            [ContentSize] => 0
                                            [RecordType] => Attachment
                                        )

                                )

                        )

                    [OpportunityContactRoles] => 
                )

            [3] => stdClass Object
                (
                    [attributes] => stdClass Object
                        (
                            [type] => Opportunity
                            [url] => /services/data/v41.0/sobjects/Opportunity/006C0000018SovvIAC
                        )

                    [Account] => stdClass Object
                        (
                            [attributes] => stdClass Object
                                (
                                    [type] => Account
                                    [url] => /services/data/v41.0/sobjects/Account/001C000001SHtaUIAT
                                )

                            [Name] => Bechtel Corporation
                        )

                    [Booth_Number__c] => 
                    [Exhibitor_Company_Name__c] => Bechtel Corporation
                    [Exhibitor_Description__c] => Bechtel Nuclear, Security & Environmental comprises all of Bechtel's nuclear power, security, cleanup, and naval nuclear propulsion work, creating an industry-leading organization with capabilities across the lifecycle of facilities and sites for both commercial and government customers. Bechtel helps customers transform how they do business and deliver their critical missions in a dynamic and budget-conscious environment. Our teams work every day to foster a collaborative, innovative, secure, and efficient environment necessary for delivering vital scientific and national security missions.
                    [Exhibitor_Street__c] => RO2 Room 631
12011 Sunset Hills Rd.
                    [Exhibitor_City__c] => Reston
                    [Exhibitor_State_Province__c] => VA
                    [Exhibitor_Zip_Code__c] => 20190
                    [Exhibitor_Country__c] => USA
                    [Exhibitor_Address__c] => 
                    [Exhibitor_Website__c] => 
                    [Exhibitor_Phone__c] => 
                    [Primary_Contact__c] => 003C000002NFDgyIAH
                    [Primary_Contact__r] => stdClass Object
                        (
                            [attributes] => stdClass Object
                                (
                                    [type] => Contact
                                    [url] => /services/data/v41.0/sobjects/Contact/003C000002NFDgyIAH
                                )

                            [FirstName] => Tina
                            [LastName] => Banks
                            [Email] => tbanks1@bechtel.com
                            [Alternate_Email__c] => 
                            [RecordTypeId] => 012C0000000MZeYIAW
                        )

                    [Sponsorship_Type__c] => Head Shot Photography Sponsor
                    [Opportunity_Type__c] => Exhibitor;Sponsorship
                    [NotesAndAttachments] => stdClass Object
                        (
                            [totalSize] => 1
                            [done] => 1
                            [records] => Array
                                (
                                    [0] => stdClass Object
                                        (
                                            [attributes] => stdClass Object
                                                (
                                                    [type] => NoteAndAttachment
                                                    [url] => /services/data/v41.0/sobjects/NoteAndAttachment/00PC000001MzOSFMA3
                                                )

                                            [Id] => 00PC000001MzOSFMA3
                                            [ParentId] => 006C0000018SovvIAC
                                            [Title] => Bechtel_CMYK.jpg
                                        )

                                )

                        )

                    [CombinedAttachments] => stdClass Object
                        (
                            [totalSize] => 1
                            [done] => 1
                            [records] => Array
                                (
                                    [0] => stdClass Object
                                        (
                                            [attributes] => stdClass Object
                                                (
                                                    [type] => CombinedAttachment
                                                    [url] => /services/data/v41.0/sobjects/CombinedAttachment/00PC000001MzOSFMA3
                                                )

                                            [Id] => 00PC000001MzOSFMA3
                                            [Title] => Bechtel_CMYK.jpg
                                            [FileType] => 
                                            [FileExtension] => 
                                            [ContentSize] => 0
                                            [RecordType] => Attachment
                                        )

                                )

                        )

                    [OpportunityContactRoles] => 
                )

            [4] => stdClass Object
                (
                    [attributes] => stdClass Object
                        (
                            [type] => Opportunity
                            [url] => /services/data/v41.0/sobjects/Opportunity/006C000001B3FjEIAV
                        )

                    [Account] => stdClass Object
                        (
                            [attributes] => stdClass Object
                                (
                                    [type] => Account
                                    [url] => /services/data/v41.0/sobjects/Account/001C000001ckBk3IAE
                                )

                            [Name] => Boeing Defense & Space Group
                        )

                    [Booth_Number__c] => 
                    [Exhibitor_Company_Name__c] => Boeing Defense & Space Group
                    [Exhibitor_Description__c] => The world's largest aerospace company, Boeing provides military aircraft and weapon systems to U.S. forces to deter emerging threats and ensure global security. From the B-52 to the Minuteman intercontinental ballistic missile (ICBM), Boeing designs and develops strategic systems that are safe, reliable and effective over many decades of service.
                    [Exhibitor_Street__c] => 1200 Redstone Gateway, MIC JB-30
                    [Exhibitor_City__c] => Huntsville
                    [Exhibitor_State_Province__c] => AL
                    [Exhibitor_Zip_Code__c] => 35824
                    [Exhibitor_Country__c] => US
                    [Exhibitor_Address__c] => 
                    [Exhibitor_Website__c] => 
                    [Exhibitor_Phone__c] => 256-631-8098
                    [Primary_Contact__c] => 003C000002O8zqfIAB
                    [Primary_Contact__r] => stdClass Object
                        (
                            [attributes] => stdClass Object
                                (
                                    [type] => Contact
                                    [url] => /services/data/v41.0/sobjects/Contact/003C000002O8zqfIAB
                                )

                            [FirstName] => Virginia
                            [LastName] => Jackson
                            [Email] => virginia.jackson2@boeing.com
                            [Alternate_Email__c] => 
                            [RecordTypeId] => 012C0000000MZeYIAW
                        )

                    [Sponsorship_Type__c] => Keynote Introduction Sponsor
                    [Opportunity_Type__c] => Exhibitor;Sponsorship
                    [NotesAndAttachments] => 
                    [CombinedAttachments] => stdClass Object
                        (
                            [totalSize] => 1
                            [done] => 1
                            [records] => Array
                                (
                                    [0] => stdClass Object
                                        (
                                            [attributes] => stdClass Object
                                                (
                                                    [type] => CombinedAttachment
                                                    [url] => /services/data/v41.0/sobjects/CombinedAttachment/069C00000061XyGIAU
                                                )

                                            [Id] => 069C00000061XyGIAU
                                            [Title] => boeing_cmykblue_large
                                            [FileType] => JPG
                                            [FileExtension] => jpg
                                            [ContentSize] => 574951
                                            [RecordType] => File
                                        )

                                )

                        )

                    [OpportunityContactRoles] => 
                )

            [5] => stdClass Object
                (
                    [attributes] => stdClass Object
                        (
                            [type] => Opportunity
                            [url] => /services/data/v41.0/sobjects/Opportunity/006C000001BsvijIAB
                        )

                    [Account] => stdClass Object
                        (
                            [attributes] => stdClass Object
                                (
                                    [type] => Account
                                    [url] => /services/data/v41.0/sobjects/Account/001C000001R1ETSIA3
                                )

                            [Name] => BWX Technologies
                        )

                    [Booth_Number__c] => 
                    [Exhibitor_Company_Name__c] => BWX Technologies
                    [Exhibitor_Description__c] => Headquartered in Lynchburg, Va., BWX Technologies, Inc. (NYSE:BWXT) is a leading supplier of nuclear components and fuel to the U.S. government; provides technical and management services to support the U.S. government in the operation of complex facilities and environmental remediation activities; and supplies precision manufactured components, services and fuel for the commercial nuclear power industry. With approximately 6,100 employees, BWXT has nine major operating sites in the U.S. and Canada. In addition, BWXT joint ventures provide management and operations at more than a dozen U.S. Department of Energy and two NASA facilities.
                    [Exhibitor_Street__c] => 109 Ramsey Place
                    [Exhibitor_City__c] => Lynchburg
                    [Exhibitor_State_Province__c] => VA
                    [Exhibitor_Zip_Code__c] => 24501
                    [Exhibitor_Country__c] => 
                    [Exhibitor_Address__c] => 
                    [Exhibitor_Website__c] => 
                    [Exhibitor_Phone__c] => (434) 522-6963
                    [Primary_Contact__c] => 003C000001zJmOBIA0
                    [Primary_Contact__r] => stdClass Object
                        (
                            [attributes] => stdClass Object
                                (
                                    [type] => Contact
                                    [url] => /services/data/v41.0/sobjects/Contact/003C000001zJmOBIA0
                                )

                            [FirstName] => Stephanie
                            [LastName] => Decker
                            [Email] => sadecker@bwxt.com
                            [Alternate_Email__c] => 
                            [RecordTypeId] => 012C0000000MZeYIAW
                        )

                    [Sponsorship_Type__c] => Coffee Break
                    [Opportunity_Type__c] => Exhibitor;Sponsorship
                    [NotesAndAttachments] => stdClass Object
                        (
                            [totalSize] => 1
                            [done] => 1
                            [records] => Array
                                (
                                    [0] => stdClass Object
                                        (
                                            [attributes] => stdClass Object
                                                (
                                                    [type] => NoteAndAttachment
                                                    [url] => /services/data/v41.0/sobjects/NoteAndAttachment/00PC000001PtoPCMAZ
                                                )

                                            [Id] => 00PC000001PtoPCMAZ
                                            [ParentId] => 006C000001BsvijIAB
                                            [Title] => BWXT_logo_TM_CMYK.jpg
                                        )

                                )

                        )

                    [CombinedAttachments] => stdClass Object
                        (
                            [totalSize] => 1
                            [done] => 1
                            [records] => Array
                                (
                                    [0] => stdClass Object
                                        (
                                            [attributes] => stdClass Object
                                                (
                                                    [type] => CombinedAttachment
                                                    [url] => /services/data/v41.0/sobjects/CombinedAttachment/00PC000001PtoPCMAZ
                                                )

                                            [Id] => 00PC000001PtoPCMAZ
                                            [Title] => BWXT_logo_TM_CMYK.jpg
                                            [FileType] => 
                                            [FileExtension] => 
                                            [ContentSize] => 0
                                            [RecordType] => Attachment
                                        )

                                )

                        )

                    [OpportunityContactRoles] => 
                )

            [6] => stdClass Object
                (
                    [attributes] => stdClass Object
                        (
                            [type] => Opportunity
                            [url] => /services/data/v41.0/sobjects/Opportunity/006C000001Bt7AmIAJ
                        )

                    [Account] => stdClass Object
                        (
                            [attributes] => stdClass Object
                                (
                                    [type] => Account
                                    [url] => /services/data/v41.0/sobjects/Account/001C000001lNgNsIAK
                                )

                            [Name] => Camfil
                        )

                    [Booth_Number__c] => 
                    [Exhibitor_Company_Name__c] => Camfil
                    [Exhibitor_Description__c] => As the world leader in air filtration technology, Camfil offers state-of-the-art filtration solutions for industrial, nuclear, cleanroom and containment spaces. Camfil manufactures Prefilters, HEPA, ULPA filters and adsorbers for removing gaseous contaminants. Camfil's engineered filter housings and systems have reset the industry standard for high quality containment air filtration systems.
                    [Exhibitor_Street__c] => 1 N. Corporate Dr
                    [Exhibitor_City__c] => Riverdale
                    [Exhibitor_State_Province__c] => NJ
                    [Exhibitor_Zip_Code__c] => 07457
                    [Exhibitor_Country__c] => USA
                    [Exhibitor_Address__c] => 
                    [Exhibitor_Website__c] => 
                    [Exhibitor_Phone__c] => 973-907- 9368
                    [Primary_Contact__c] => 003C000002OBQNgIAP
                    [Primary_Contact__r] => stdClass Object
                        (
                            [attributes] => stdClass Object
                                (
                                    [type] => Contact
                                    [url] => /services/data/v41.0/sobjects/Contact/003C000002OBQNgIAP
                                )

                            [FirstName] => Margie
                            [LastName] => Giannouris
                            [Email] => margie.giannouris@camfil.com
                            [Alternate_Email__c] => 
                            [RecordTypeId] => 012C0000000MZeYIAW
                        )

                    [Sponsorship_Type__c] => 
                    [Opportunity_Type__c] => Exhibitor
                    [NotesAndAttachments] => 
                    [CombinedAttachments] => stdClass Object
                        (
                            [totalSize] => 1
                            [done] => 1
                            [records] => Array
                                (
                                    [0] => stdClass Object
                                        (
                                            [attributes] => stdClass Object
                                                (
                                                    [type] => CombinedAttachment
                                                    [url] => /services/data/v41.0/sobjects/CombinedAttachment/069C00000063FdOIAU
                                                )

                                            [Id] => 069C00000063FdOIAU
                                            [Title] => EPS Camfil green_cmyk
                                            [FileType] => JPG
                                            [FileExtension] => jpg
                                            [ContentSize] => 604563
                                            [RecordType] => File
                                        )

                                )

                        )

                    [OpportunityContactRoles] => 
                )

            [7] => stdClass Object
                (
                    [attributes] => stdClass Object
                        (
                            [type] => Opportunity
                            [url] => /services/data/v41.0/sobjects/Opportunity/006C000001B35NOIAZ
                        )

                    [Account] => stdClass Object
                        (
                            [attributes] => stdClass Object
                                (
                                    [type] => Account
                                    [url] => /services/data/v41.0/sobjects/Account/001C000001SGhS9IAL
                                )

                            [Name] => Centerra Group
                        )

                    [Booth_Number__c] => 
                    [Exhibitor_Company_Name__c] => Centerra Group
                    [Exhibitor_Description__c] => Centerra Group, LLC is the world's leading international Government solutions group, specializing in business processes in sectors where security and safety risks are considered a strategic threat. The company was founded in 1960 as Wackenhut Services, Inc. (WSI), with a primary focus on armed security. 
Today, Centerra is a 100% United States owned, multi-disciplinary service provider with more than 9,000 personnel worldwide. The company has evolved to become one of the largest U.S. Government service providers, operating on more than 90 active contracts. Protecting Critical Priorities… that is Centerra's mission.
                    [Exhibitor_Street__c] => 7121 Fairway Drive
Suite 301
                    [Exhibitor_City__c] => Palm Beach Gardens
                    [Exhibitor_State_Province__c] => FL
                    [Exhibitor_Zip_Code__c] => 33418
                    [Exhibitor_Country__c] => USA
                    [Exhibitor_Address__c] => 
                    [Exhibitor_Website__c] => 
                    [Exhibitor_Phone__c] => (561) 472-3619
                    [Primary_Contact__c] => 003C0000029PX6bIAG
                    [Primary_Contact__r] => stdClass Object
                        (
                            [attributes] => stdClass Object
                                (
                                    [type] => Contact
                                    [url] => /services/data/v41.0/sobjects/Contact/003C0000029PX6bIAG
                                )

                            [FirstName] => Susan
                            [LastName] => Pitcher
                            [Email] => susan.pitcher@centerragroup.com
                            [Alternate_Email__c] => 
                            [RecordTypeId] => 012C0000000MZeYIAW
                        )

                    [Sponsorship_Type__c] => Take-Away Sponsor
                    [Opportunity_Type__c] => Sponsorship
                    [NotesAndAttachments] => stdClass Object
                        (
                            [totalSize] => 1
                            [done] => 1
                            [records] => Array
                                (
                                    [0] => stdClass Object
                                        (
                                            [attributes] => stdClass Object
                                                (
                                                    [type] => NoteAndAttachment
                                                    [url] => /services/data/v41.0/sobjects/NoteAndAttachment/00PC000001NRAeQMAX
                                                )

                                            [Id] => 00PC000001NRAeQMAX
                                            [ParentId] => 006C000001B35NOIAZ
                                            [Title] => Centerra_Logo_wTag.jpg
                                        )

                                )

                        )

                    [CombinedAttachments] => stdClass Object
                        (
                            [totalSize] => 1
                            [done] => 1
                            [records] => Array
                                (
                                    [0] => stdClass Object
                                        (
                                            [attributes] => stdClass Object
                                                (
                                                    [type] => CombinedAttachment
                                                    [url] => /services/data/v41.0/sobjects/CombinedAttachment/00PC000001NRAeQMAX
                                                )

                                            [Id] => 00PC000001NRAeQMAX
                                            [Title] => Centerra_Logo_wTag.jpg
                                            [FileType] => 
                                            [FileExtension] => 
                                            [ContentSize] => 0
                                            [RecordType] => Attachment
                                        )

                                )

                        )

                    [OpportunityContactRoles] => 
                )

            [8] => stdClass Object
                (
                    [attributes] => stdClass Object
                        (
                            [type] => Opportunity
                            [url] => /services/data/v41.0/sobjects/Opportunity/006C000001CMv3vIAD
                        )

                    [Account] => stdClass Object
                        (
                            [attributes] => stdClass Object
                                (
                                    [type] => Account
                                    [url] => /services/data/v41.0/sobjects/Account/001C000001nFIQpIAO
                                )

                            [Name] => EK USA
                        )

                    [Booth_Number__c] => 
                    [Exhibitor_Company_Name__c] => EK USA
                    [Exhibitor_Description__c] => 
                    [Exhibitor_Street__c] => 575 West 3200 South
                    [Exhibitor_City__c] => Logan
                    [Exhibitor_State_Province__c] => UT
                    [Exhibitor_Zip_Code__c] => 84321
                    [Exhibitor_Country__c] => US
                    [Exhibitor_Address__c] => 
                    [Exhibitor_Website__c] => www.ekusa.com
                    [Exhibitor_Phone__c] => 435-753-5115
                    [Primary_Contact__c] => 003C000002Qkp21IAB
                    [Primary_Contact__r] => stdClass Object
                        (
                            [attributes] => stdClass Object
                                (
                                    [type] => Contact
                                    [url] => /services/data/v41.0/sobjects/Contact/003C000002Qkp21IAB
                                )

                            [FirstName] => Lisa
                            [LastName] => Alder
                            [Email] => lisa@ekusa.com
                            [Alternate_Email__c] => 
                            [RecordTypeId] => 012C0000000MZeYIAW
                        )

                    [Sponsorship_Type__c] => 
                    [Opportunity_Type__c] => Exhibitor
                    [NotesAndAttachments] => 
                    [CombinedAttachments] => 
                    [OpportunityContactRoles] => 
                )

            [9] => stdClass Object
                (
                    [attributes] => stdClass Object
                        (
                            [type] => Opportunity
                            [url] => /services/data/v41.0/sobjects/Opportunity/006C000001B2w0eIAB
                        )

                    [Account] => stdClass Object
                        (
                            [attributes] => stdClass Object
                                (
                                    [type] => Account
                                    [url] => /services/data/v41.0/sobjects/Account/001C000000q8DI0IAM
                                )

                            [Name] => Fluor
                        )

                    [Booth_Number__c] => 
                    [Exhibitor_Company_Name__c] => Fluor
                    [Exhibitor_Description__c] => Fluor is a global leader in engineering, procurement, construction, maintenance, and project management.   Our government service dates back to the Manhattan Project. It continues today with some of the most challenging missions in the world. We provide nuclear operations, waste management, site management and operations, environmental remediation, and laboratory management to the US Department of Energy, as well as the UK's Nuclear Decommissioning Authority and the Canadian government. Fluor's experience, flexibility, responsiveness, and commitment to integrity, performance, and safety result in unparalleled service delivery. We are a proud partner in our customers' mission success.
                    [Exhibitor_Street__c] => 100 Fluor Daniel Drive
                    [Exhibitor_City__c] => Greenville
                    [Exhibitor_State_Province__c] => SC
                    [Exhibitor_Zip_Code__c] => 29607
                    [Exhibitor_Country__c] => United States
                    [Exhibitor_Address__c] => 
                    [Exhibitor_Website__c] => 
                    [Exhibitor_Phone__c] => (864) 281-6026
                    [Primary_Contact__c] => 003C000001xG5t6IAC
                    [Primary_Contact__r] => stdClass Object
                        (
                            [attributes] => stdClass Object
                                (
                                    [type] => Contact
                                    [url] => /services/data/v41.0/sobjects/Contact/003C000001xG5t6IAC
                                )

                            [FirstName] => KATY
                            [LastName] => ALLEY
                            [Email] => katy.alley@fluor.com
                            [Alternate_Email__c] => 
                            [RecordTypeId] => 012C0000000MZeYIAW
                        )

                    [Sponsorship_Type__c] => Networking Breakfast Sponsor
                    [Opportunity_Type__c] => Exhibitor;Sponsorship
                    [NotesAndAttachments] => stdClass Object
                        (
                            [totalSize] => 1
                            [done] => 1
                            [records] => Array
                                (
                                    [0] => stdClass Object
                                        (
                                            [attributes] => stdClass Object
                                                (
                                                    [type] => NoteAndAttachment
                                                    [url] => /services/data/v41.0/sobjects/NoteAndAttachment/00PC000001NQvevMAD
                                                )

                                            [Id] => 00PC000001NQvevMAD
                                            [ParentId] => 006C000001B2w0eIAB
                                            [Title] => Fluor.jpg
                                        )

                                )

                        )

                    [CombinedAttachments] => stdClass Object
                        (
                            [totalSize] => 1
                            [done] => 1
                            [records] => Array
                                (
                                    [0] => stdClass Object
                                        (
                                            [attributes] => stdClass Object
                                                (
                                                    [type] => CombinedAttachment
                                                    [url] => /services/data/v41.0/sobjects/CombinedAttachment/00PC000001NQvevMAD
                                                )

                                            [Id] => 00PC000001NQvevMAD
                                            [Title] => Fluor.jpg
                                            [FileType] => 
                                            [FileExtension] => 
                                            [ContentSize] => 0
                                            [RecordType] => Attachment
                                        )

                                )

                        )

                    [OpportunityContactRoles] => 
                )

            [10] => stdClass Object
                (
                    [attributes] => stdClass Object
                        (
                            [type] => Opportunity
                            [url] => /services/data/v41.0/sobjects/Opportunity/006C000001B0dz7IAB
                        )

                    [Account] => stdClass Object
                        (
                            [attributes] => stdClass Object
                                (
                                    [type] => Account
                                    [url] => /services/data/v41.0/sobjects/Account/001C000001Ym8JiIAJ
                                )

                            [Name] => General Dynamics
                        )

                    [Booth_Number__c] => 
                    [Exhibitor_Company_Name__c] => General Dynamics
                    [Exhibitor_Description__c] => General Dynamics has a 60+ year heritage of providing full life cycle support for strategic nuclear ballistic guidance, weapon control, higher authority communications and security systems. Our unique experience and proven capabilities support the U.S. Navy and U.S. Air Force strategic enterprises. We offer proven capabilities in the design, development, production and sustainment of strategic weapon systems. These capabilities demand understanding positive control, nuclear surety cyber resiliency, radiation hardening, missile flight environments, high accuracy and reliability design, modeling, qualification and high quality standards. We have the experience required to support customer efforts to reduce system cost and risk.
                    [Exhibitor_Street__c] => 12450 Fair Lakes Circle
                    [Exhibitor_City__c] => Fairfax
                    [Exhibitor_State_Province__c] => VA
                    [Exhibitor_Zip_Code__c] => 22033
                    [Exhibitor_Country__c] => 
                    [Exhibitor_Address__c] => 
                    [Exhibitor_Website__c] => 
                    [Exhibitor_Phone__c] => (703) 876-1536
                    [Primary_Contact__c] => 003C0000028jddOIAQ
                    [Primary_Contact__r] => stdClass Object
                        (
                            [attributes] => stdClass Object
                                (
                                    [type] => Contact
                                    [url] => /services/data/v41.0/sobjects/Contact/003C0000028jddOIAQ
                                )

                            [FirstName] => Cherri
                            [LastName] => Le
                            [Email] => cherri.le@gdit.com
                            [Alternate_Email__c] => 
                            [RecordTypeId] => 012C0000000MZeYIAW
                        )

                    [Sponsorship_Type__c] => Registration Sponsor
                    [Opportunity_Type__c] => Sponsorship
                    [NotesAndAttachments] => stdClass Object
                        (
                            [totalSize] => 1
                            [done] => 1
                            [records] => Array
                                (
                                    [0] => stdClass Object
                                        (
                                            [attributes] => stdClass Object
                                                (
                                                    [type] => NoteAndAttachment
                                                    [url] => /services/data/v41.0/sobjects/NoteAndAttachment/00PC000001MHJwkMAH
                                                )

                                            [Id] => 00PC000001MHJwkMAH
                                            [ParentId] => 006C000001B0dz7IAB
                                            [Title] => GD-logo-color.jpg
                                        )

                                )

                        )

                    [CombinedAttachments] => stdClass Object
                        (
                            [totalSize] => 1
                            [done] => 1
                            [records] => Array
                                (
                                    [0] => stdClass Object
                                        (
                                            [attributes] => stdClass Object
                                                (
                                                    [type] => CombinedAttachment
                                                    [url] => /services/data/v41.0/sobjects/CombinedAttachment/069C0000004wD5CIAU
                                                )

                                            [Id] => 069C0000004wD5CIAU
                                            [Title] => GD-logo-color
                                            [FileType] => JPG
                                            [FileExtension] => jpg
                                            [ContentSize] => 35326
                                            [RecordType] => File
                                        )

                                )

                        )

                    [OpportunityContactRoles] => 
                )

            [11] => stdClass Object
                (
                    [attributes] => stdClass Object
                        (
                            [type] => Opportunity
                            [url] => /services/data/v41.0/sobjects/Opportunity/006C000001B26SYIAZ
                        )

                    [Account] => stdClass Object
                        (
                            [attributes] => stdClass Object
                                (
                                    [type] => Account
                                    [url] => /services/data/v41.0/sobjects/Account/001C000001ckj1XIAQ
                                )

                            [Name] => Honeywell FM&T
                        )

                    [Booth_Number__c] => 
                    [Exhibitor_Company_Name__c] => Honeywell FM&T
                    [Exhibitor_Description__c] => Through superior performance, innovation, and the infusion of its best in class operating system, Honeywell Federal Solutions is proud to support the Department of Energy and the National Nuclear Security Administration mission by making a safer, smarter, and sustainable world.
Our operating system, commercial best practices, and connected solutions, enable us to deliver on our commitments and enhance overall capabilities across our customer's sites.
                    [Exhibitor_Street__c] => 23500 West 105th St
                    [Exhibitor_City__c] => Olathe
                    [Exhibitor_State_Province__c] => KS
                    [Exhibitor_Zip_Code__c] => 66061
                    [Exhibitor_Country__c] => 
                    [Exhibitor_Address__c] => 
                    [Exhibitor_Website__c] => 
                    [Exhibitor_Phone__c] => (913) 712-2008
                    [Primary_Contact__c] => 003C000002MTUfwIAH
                    [Primary_Contact__r] => stdClass Object
                        (
                            [attributes] => stdClass Object
                                (
                                    [type] => Contact
                                    [url] => /services/data/v41.0/sobjects/Contact/003C000002MTUfwIAH
                                )

                            [FirstName] => Scott
                            [LastName] => Cunningham
                            [Email] => s.cunningham@fmtoffsite.com
                            [Alternate_Email__c] => 
                            [RecordTypeId] => 012C0000000MZeYIAW
                        )

                    [Sponsorship_Type__c] => Take-Away Sponsor
                    [Opportunity_Type__c] => Sponsorship
                    [NotesAndAttachments] => stdClass Object
                        (
                            [totalSize] => 1
                            [done] => 1
                            [records] => Array
                                (
                                    [0] => stdClass Object
                                        (
                                            [attributes] => stdClass Object
                                                (
                                                    [type] => NoteAndAttachment
                                                    [url] => /services/data/v41.0/sobjects/NoteAndAttachment/00PC000001PuI0NMAV
                                                )

                                            [Id] => 00PC000001PuI0NMAV
                                            [ParentId] => 006C000001B26SYIAZ
                                            [Title] => honeywell-connected-home-building-technologies-isc-west-2018.jpg
                                        )

                                )

                        )

                    [CombinedAttachments] => stdClass Object
                        (
                            [totalSize] => 1
                            [done] => 1
                            [records] => Array
                                (
                                    [0] => stdClass Object
                                        (
                                            [attributes] => stdClass Object
                                                (
                                                    [type] => CombinedAttachment
                                                    [url] => /services/data/v41.0/sobjects/CombinedAttachment/00PC000001PuI0NMAV
                                                )

                                            [Id] => 00PC000001PuI0NMAV
                                            [Title] => honeywell-connected-home-building-technologies-isc-west-2018.jpg
                                            [FileType] => 
                                            [FileExtension] => 
                                            [ContentSize] => 0
                                            [RecordType] => Attachment
                                        )

                                )

                        )

                    [OpportunityContactRoles] => 
                )

            [12] => stdClass Object
                (
                    [attributes] => stdClass Object
                        (
                            [type] => Opportunity
                            [url] => /services/data/v41.0/sobjects/Opportunity/006C000001B1YfgIAF
                        )

                    [Account] => stdClass Object
                        (
                            [attributes] => stdClass Object
                                (
                                    [type] => Account
                                    [url] => /services/data/v41.0/sobjects/Account/001C000001bTmjdIAC
                                )

                            [Name] => Hukari Ascendent
                        )

                    [Booth_Number__c] => 
                    [Exhibitor_Company_Name__c] => Hukari Ascendent
                    [Exhibitor_Description__c] => HukariAscendent is pleased to be a participating sponsor of the 2019 Nuclear Deterrence Summit and proud to play a role in the "Team Commitment" it takes to maintain the U.S. nuclear deterrent mission.  Established in 1999, HukariAscendent provides professional and technical support experts to operational DOE NNSA Nuclear Sites (Research, Production, Stockpile Stewardship), as well as to DOE EM Legacy Nuclear Sites (Deactivation, Decontamination, Demolition, Environmental Remediation).  Familiar with these complex and fast-paced environments, our Subject Matter Experts take pride in making a positive contribution towards client mission success, including Nuclear Safety, Engineering, Conduct of Operations, Integrated Safety Management, Material Control &Accountability, Readiness, Quality Assurance.  HukariAscendent is a Certified SDVOSB headquartered in Wheat Ridge, CO with satellite offices across the complex.
                    [Exhibitor_Street__c] => 4251 Kipling St. Suite 400
                    [Exhibitor_City__c] => Wheat Ridge
                    [Exhibitor_State_Province__c] => CO
                    [Exhibitor_Zip_Code__c] => 80033
                    [Exhibitor_Country__c] => USA
                    [Exhibitor_Address__c] => 
                    [Exhibitor_Website__c] => 
                    [Exhibitor_Phone__c] => 
                    [Primary_Contact__c] => 003C000002MEZYbIAP
                    [Primary_Contact__r] => stdClass Object
                        (
                            [attributes] => stdClass Object
                                (
                                    [type] => Contact
                                    [url] => /services/data/v41.0/sobjects/Contact/003C000002MEZYbIAP
                                )

                            [FirstName] => Crystal
                            [LastName] => Gutierrez
                            [Email] => office@hukari.com
                            [Alternate_Email__c] => 
                            [RecordTypeId] => 012C0000000MZeYIAW
                        )

                    [Sponsorship_Type__c] => Cell Phone Charging Station
                    [Opportunity_Type__c] => Exhibitor;Sponsorship
                    [NotesAndAttachments] => stdClass Object
                        (
                            [totalSize] => 1
                            [done] => 1
                            [records] => Array
                                (
                                    [0] => stdClass Object
                                        (
                                            [attributes] => stdClass Object
                                                (
                                                    [type] => NoteAndAttachment
                                                    [url] => /services/data/v41.0/sobjects/NoteAndAttachment/00PC000001MJ5eSMAT
                                                )

                                            [Id] => 00PC000001MJ5eSMAT
                                            [ParentId] => 006C000001B1YfgIAF
                                            [Title] => h-a-logo-150x95.png
                                        )

                                )

                        )

                    [CombinedAttachments] => stdClass Object
                        (
                            [totalSize] => 1
                            [done] => 1
                            [records] => Array
                                (
                                    [0] => stdClass Object
                                        (
                                            [attributes] => stdClass Object
                                                (
                                                    [type] => CombinedAttachment
                                                    [url] => /services/data/v41.0/sobjects/CombinedAttachment/00PC000001MJ5eSMAT
                                                )

                                            [Id] => 00PC000001MJ5eSMAT
                                            [Title] => h-a-logo-150x95.png
                                            [FileType] => 
                                            [FileExtension] => 
                                            [ContentSize] => 0
                                            [RecordType] => Attachment
                                        )

                                )

                        )

                    [OpportunityContactRoles] => 
                )

            [13] => stdClass Object
                (
                    [attributes] => stdClass Object
                        (
                            [type] => Opportunity
                            [url] => /services/data/v41.0/sobjects/Opportunity/006C000001B2QTUIA3
                        )

                    [Account] => stdClass Object
                        (
                            [attributes] => stdClass Object
                                (
                                    [type] => Account
                                    [url] => /services/data/v41.0/sobjects/Account/001C000001P5FahIAF
                                )

                            [Name] => Huntington Ingalls Industries
                        )

                    [Booth_Number__c] => 
                    [Exhibitor_Company_Name__c] => Huntington Ingalls Industries
                    [Exhibitor_Description__c] => Huntington Ingalls Industries, through its subsidiary SN3, delivers Tier 1 prime contractor capabilities, including complex nuclear facility management and environmental management. Performance highlights include the operation of nuclear production facilities at Savannah River and waste management at Hanford. HII has performed safe, high-quality services for more than 130 years, and the Nuclear & Environmental Group earned the first nationwide DOE Voluntary Protection Program STAR.
                    [Exhibitor_Street__c] => 1093 Commerce Park Drive, Suite 500
                    [Exhibitor_City__c] => Oak Ridge
                    [Exhibitor_State_Province__c] => TN
                    [Exhibitor_Zip_Code__c] => 37830
                    [Exhibitor_Country__c] => USA
                    [Exhibitor_Address__c] => 
                    [Exhibitor_Website__c] => 
                    [Exhibitor_Phone__c] => (865) 482-1278
                    [Primary_Contact__c] => 003C0000020tdfGIAQ
                    [Primary_Contact__r] => stdClass Object
                        (
                            [attributes] => stdClass Object
                                (
                                    [type] => Contact
                                    [url] => /services/data/v41.0/sobjects/Contact/003C0000020tdfGIAQ
                                )

                            [FirstName] => Debbie
                            [LastName] => Booher
                            [Email] => debbie.booher@hii-tsd.com
                            [Alternate_Email__c] => 
                            [RecordTypeId] => 012C0000000MZeYIAW
                        )

                    [Sponsorship_Type__c] => Keynote Introduction Sponsor
                    [Opportunity_Type__c] => Sponsorship
                    [NotesAndAttachments] => stdClass Object
                        (
                            [totalSize] => 1
                            [done] => 1
                            [records] => Array
                                (
                                    [0] => stdClass Object
                                        (
                                            [attributes] => stdClass Object
                                                (
                                                    [type] => NoteAndAttachment
                                                    [url] => /services/data/v41.0/sobjects/NoteAndAttachment/00PC000001Mzx3KMAR
                                                )

                                            [Id] => 00PC000001Mzx3KMAR
                                            [ParentId] => 006C000001B2QTUIA3
                                            [Title] => HII logotype_2color.jpg
                                        )

                                )

                        )

                    [CombinedAttachments] => stdClass Object
                        (
                            [totalSize] => 1
                            [done] => 1
                            [records] => Array
                                (
                                    [0] => stdClass Object
                                        (
                                            [attributes] => stdClass Object
                                                (
                                                    [type] => CombinedAttachment
                                                    [url] => /services/data/v41.0/sobjects/CombinedAttachment/00PC000001Mzx3KMAR
                                                )

                                            [Id] => 00PC000001Mzx3KMAR
                                            [Title] => HII logotype_2color.jpg
                                            [FileType] => 
                                            [FileExtension] => 
                                            [ContentSize] => 0
                                            [RecordType] => Attachment
                                        )

                                )

                        )

                    [OpportunityContactRoles] => 
                )

            [14] => stdClass Object
                (
                    [attributes] => stdClass Object
                        (
                            [type] => Opportunity
                            [url] => /services/data/v41.0/sobjects/Opportunity/006C000001B1hnvIAB
                        )

                    [Account] => stdClass Object
                        (
                            [attributes] => stdClass Object
                                (
                                    [type] => Account
                                    [url] => /services/data/v41.0/sobjects/Account/001C000001XeST0IAN
                                )

                            [Name] => Jacobs
                        )

                    [Booth_Number__c] => 
                    [Exhibitor_Company_Name__c] => Jacobs
                    [Exhibitor_Description__c] => Jacobs specializes in the management and operation of complex and technically-challenging nuclear programs and projects around the globe. Each nuclear asset presents a unique set of conditions and complexities, requiring rigorously safe, regulatory compliant and robust solutions. Jacobs has managed and operated nuclear facilities and provided innovative cleanup and environmental remediation for commercial and government facilities and sites worldwide. Whether it is an existing facility, a next generation nuclear system, or a legacy asset, the programs to deliver nuclear work can be technically demanding and wide-ranging.
                    [Exhibitor_Street__c] => 125 Broadway Ave
                    [Exhibitor_City__c] => Oak Ridge
                    [Exhibitor_State_Province__c] => TN
                    [Exhibitor_Zip_Code__c] => 37830
                    [Exhibitor_Country__c] => US
                    [Exhibitor_Address__c] => 
                    [Exhibitor_Website__c] => 
                    [Exhibitor_Phone__c] => 865-220-6161
                    [Primary_Contact__c] => 003C0000024fv5xIAA
                    [Primary_Contact__r] => stdClass Object
                        (
                            [attributes] => stdClass Object
                                (
                                    [type] => Contact
                                    [url] => /services/data/v41.0/sobjects/Contact/003C0000024fv5xIAA
                                )

                            [FirstName] => Tanya
                            [LastName] => Springmeier
                            [Email] => tanya.springmeier@jacobs.com
                            [Alternate_Email__c] => 
                            [RecordTypeId] => 012C0000000MZeYIAW
                        )

                    [Sponsorship_Type__c] => Keynote Introduction Sponsor
                    [Opportunity_Type__c] => Exhibitor;Sponsorship
                    [NotesAndAttachments] => stdClass Object
                        (
                            [totalSize] => 1
                            [done] => 1
                            [records] => Array
                                (
                                    [0] => stdClass Object
                                        (
                                            [attributes] => stdClass Object
                                                (
                                                    [type] => NoteAndAttachment
                                                    [url] => /services/data/v41.0/sobjects/NoteAndAttachment/00PC000001MKNClMAP
                                                )

                                            [Id] => 00PC000001MKNClMAP
                                            [ParentId] => 006C000001B1hnvIAB
                                            [Title] => Jacobs Logo.jpg
                                        )

                                )

                        )

                    [CombinedAttachments] => stdClass Object
                        (
                            [totalSize] => 1
                            [done] => 1
                            [records] => Array
                                (
                                    [0] => stdClass Object
                                        (
                                            [attributes] => stdClass Object
                                                (
                                                    [type] => CombinedAttachment
                                                    [url] => /services/data/v41.0/sobjects/CombinedAttachment/00PC000001MKNClMAP
                                                )

                                            [Id] => 00PC000001MKNClMAP
                                            [Title] => Jacobs Logo.jpg
                                            [FileType] => 
                                            [FileExtension] => 
                                            [ContentSize] => 0
                                            [RecordType] => Attachment
                                        )

                                )

                        )

                    [OpportunityContactRoles] => 
                )

            [15] => stdClass Object
                (
                    [attributes] => stdClass Object
                        (
                            [type] => Opportunity
                            [url] => /services/data/v41.0/sobjects/Opportunity/006C000001B0JN5IAN
                        )

                    [Account] => stdClass Object
                        (
                            [attributes] => stdClass Object
                                (
                                    [type] => Account
                                    [url] => /services/data/v41.0/sobjects/Account/001C000001SH6bsIAD
                                )

                            [Name] => Leidos
                        )

                    [Booth_Number__c] => 
                    [Exhibitor_Company_Name__c] => Leidos Engineering
                    [Exhibitor_Description__c] => Leidos is a Fortune 500® information technology, engineering, and science solutions and services leader working to solve the world's toughest challenges in the defense, intelligence, homeland security, civil, and health markets. The company's 31,000 employees support vital missions for government and commercial customers. Headquartered in Reston, Virginia, Leidos reported annual revenues of approximately $10.17 billion for the fiscal year ended December 29, 2017.
 
Leidos has supported the U.S. government with nuclear deterrence, nuclear nonproliferation, and nuclear counterterrorism missions since 1969. We are the only government contractor with multifaceted facilities, management, operations and logistics programs that extend from the Antarctic ice to the International Space Station – as well as top ranked environmental management expertise – we have the people, process, technology, and innovative mindset to manage, operate, and optimize complex Department of Energy and National Nuclear Security Administration infrastructure for years to come.  Learn more at leidos.com/doe.
                    [Exhibitor_Street__c] => 301 Laboratory Road
                    [Exhibitor_City__c] => Oak Ridge
                    [Exhibitor_State_Province__c] => TN
                    [Exhibitor_Zip_Code__c] => 37830
                    [Exhibitor_Country__c] => USA
                    [Exhibitor_Address__c] => 
                    [Exhibitor_Website__c] => 
                    [Exhibitor_Phone__c] => (405) 252-5409
                    [Primary_Contact__c] => 003C000002JKUGNIA5
                    [Primary_Contact__r] => stdClass Object
                        (
                            [attributes] => stdClass Object
                                (
                                    [type] => Contact
                                    [url] => /services/data/v41.0/sobjects/Contact/003C000002JKUGNIA5
                                )

                            [FirstName] => Rachel
                            [LastName] => Fenton
                            [Email] => rachel.l.fenton@leidos.com
                            [Alternate_Email__c] => 
                            [RecordTypeId] => 012C0000000MZeYIAW
                        )

                    [Sponsorship_Type__c] => Hotel Key Cards
                    [Opportunity_Type__c] => Exhibitor;Sponsorship
                    [NotesAndAttachments] => stdClass Object
                        (
                            [totalSize] => 1
                            [done] => 1
                            [records] => Array
                                (
                                    [0] => stdClass Object
                                        (
                                            [attributes] => stdClass Object
                                                (
                                                    [type] => NoteAndAttachment
                                                    [url] => /services/data/v41.0/sobjects/NoteAndAttachment/00PC000001LQTTLMA5
                                                )

                                            [Id] => 00PC000001LQTTLMA5
                                            [ParentId] => 006C000001B0JN5IAN
                                            [Title] => Leidos_Logo_Color.jpg
                                        )

                                )

                        )

                    [CombinedAttachments] => stdClass Object
                        (
                            [totalSize] => 1
                            [done] => 1
                            [records] => Array
                                (
                                    [0] => stdClass Object
                                        (
                                            [attributes] => stdClass Object
                                                (
                                                    [type] => CombinedAttachment
                                                    [url] => /services/data/v41.0/sobjects/CombinedAttachment/00PC000001LQTTLMA5
                                                )

                                            [Id] => 00PC000001LQTTLMA5
                                            [Title] => Leidos_Logo_Color.jpg
                                            [FileType] => 
                                            [FileExtension] => 
                                            [ContentSize] => 0
                                            [RecordType] => Attachment
                                        )

                                )

                        )

                    [OpportunityContactRoles] => 
                )

            [16] => stdClass Object
                (
                    [attributes] => stdClass Object
                        (
                            [type] => Opportunity
                            [url] => /services/data/v41.0/sobjects/Opportunity/006C000001AM90KIAT
                        )

                    [Account] => stdClass Object
                        (
                            [attributes] => stdClass Object
                                (
                                    [type] => Account
                                    [url] => /services/data/v41.0/sobjects/Account/001C000001NN2yUIAT
                                )

                            [Name] => Longenecker & Associates, Inc.
                        )

                    [Booth_Number__c] => 
                    [Exhibitor_Company_Name__c] => Longenecker & Associates, Inc.
                    [Exhibitor_Description__c] => Longenecker & Associates (L&A) is a woman-owned business that leverages more than 25 years of experience throughout the nuclear security and cleanup enterprise to improve mission performance, deliver capital asset projects on schedule and budget, implement effective governance approaches and develop targeted business strategies for both large and small businesses. L&A's unparalleled roster of personnel, extensive past performance and market insight is a significant differentiator to any team or project.
                    [Exhibitor_Street__c] => 2514 Red Arrow Drive
                    [Exhibitor_City__c] => Las Vegas
                    [Exhibitor_State_Province__c] => NV
                    [Exhibitor_Zip_Code__c] => 89135
                    [Exhibitor_Country__c] => 
                    [Exhibitor_Address__c] => 
                    [Exhibitor_Website__c] => 
                    [Exhibitor_Phone__c] => (202) 360-5643
                    [Primary_Contact__c] => 003C0000026xeMSIAY
                    [Primary_Contact__r] => stdClass Object
                        (
                            [attributes] => stdClass Object
                                (
                                    [type] => Contact
                                    [url] => /services/data/v41.0/sobjects/Contact/003C0000026xeMSIAY
                                )

                            [FirstName] => Marty
                            [LastName] => Schneider
                            [Email] => mschneider@la-inc.com
                            [Alternate_Email__c] => 
                            [RecordTypeId] => 012C0000000MZeYIAW
                        )

                    [Sponsorship_Type__c] => Grand Sponsor
                    [Opportunity_Type__c] => Exhibitor;Sponsorship
                    [NotesAndAttachments] => stdClass Object
                        (
                            [totalSize] => 1
                            [done] => 1
                            [records] => Array
                                (
                                    [0] => stdClass Object
                                        (
                                            [attributes] => stdClass Object
                                                (
                                                    [type] => NoteAndAttachment
                                                    [url] => /services/data/v41.0/sobjects/NoteAndAttachment/00PC000001KEOP2MAP
                                                )

                                            [Id] => 00PC000001KEOP2MAP
                                            [ParentId] => 006C000001AM90KIAT
                                            [Title] => LA&Assoc.png
                                        )

                                )

                        )

                    [CombinedAttachments] => stdClass Object
                        (
                            [totalSize] => 1
                            [done] => 1
                            [records] => Array
                                (
                                    [0] => stdClass Object
                                        (
                                            [attributes] => stdClass Object
                                                (
                                                    [type] => CombinedAttachment
                                                    [url] => /services/data/v41.0/sobjects/CombinedAttachment/00PC000001KEOP2MAP
                                                )

                                            [Id] => 00PC000001KEOP2MAP
                                            [Title] => LA&Assoc.png
                                            [FileType] => 
                                            [FileExtension] => 
                                            [ContentSize] => 0
                                            [RecordType] => Attachment
                                        )

                                )

                        )

                    [OpportunityContactRoles] => 
                )

            [17] => stdClass Object
                (
                    [attributes] => stdClass Object
                        (
                            [type] => Opportunity
                            [url] => /services/data/v41.0/sobjects/Opportunity/006C000001BtxhoIAB
                        )

                    [Account] => stdClass Object
                        (
                            [attributes] => stdClass Object
                                (
                                    [type] => Account
                                    [url] => /services/data/v41.0/sobjects/Account/001C000001agemrIAA
                                )

                            [Name] => Major Tool and Machine
                        )

                    [Booth_Number__c] => 
                    [Exhibitor_Company_Name__c] => Major Tool and Machine
                    [Exhibitor_Description__c] => Major Tool & Machine is a world leader in contract manufacturing, fabrication, and machining services. Since 1946, Major Tool & Machine has provided customer satisfaction with our dedication to quality, service, and state-of-the-art technology. Operating and registered as a certified small business, our expertise spans a multitude of markets including Aerospace, Defense, Power Generation, Nuclear, and Industrial. Within our world-class facility, we produce highly complex, custom parts, and turnkey assemblies from material acquisition to testing.
                    [Exhibitor_Street__c] => 1458 East 19th Street
                    [Exhibitor_City__c] => Indianapolis
                    [Exhibitor_State_Province__c] => Indiana
                    [Exhibitor_Zip_Code__c] => 46218
                    [Exhibitor_Country__c] => United States
                    [Exhibitor_Address__c] => 
                    [Exhibitor_Website__c] => 
                    [Exhibitor_Phone__c] => 3173633604
                    [Primary_Contact__c] => 003C000002AGbICIA1
                    [Primary_Contact__r] => stdClass Object
                        (
                            [attributes] => stdClass Object
                                (
                                    [type] => Contact
                                    [url] => /services/data/v41.0/sobjects/Contact/003C000002AGbICIA1
                                )

                            [FirstName] => David
                            [LastName] => Troeger
                            [Email] => dtroeger@majortool.com
                            [Alternate_Email__c] => 
                            [RecordTypeId] => 012C0000000MZeYIAW
                        )

                    [Sponsorship_Type__c] => 
                    [Opportunity_Type__c] => Exhibitor
                    [NotesAndAttachments] => stdClass Object
                        (
                            [totalSize] => 1
                            [done] => 1
                            [records] => Array
                                (
                                    [0] => stdClass Object
                                        (
                                            [attributes] => stdClass Object
                                                (
                                                    [type] => NoteAndAttachment
                                                    [url] => /services/data/v41.0/sobjects/NoteAndAttachment/00PC000001R6DqCMAV
                                                )

                                            [Id] => 00PC000001R6DqCMAV
                                            [ParentId] => 006C000001BtxhoIAB
                                            [Title] => MTM-EmbossedLogo-CMYK.jpg
                                        )

                                )

                        )

                    [CombinedAttachments] => stdClass Object
                        (
                            [totalSize] => 1
                            [done] => 1
                            [records] => Array
                                (
                                    [0] => stdClass Object
                                        (
                                            [attributes] => stdClass Object
                                                (
                                                    [type] => CombinedAttachment
                                                    [url] => /services/data/v41.0/sobjects/CombinedAttachment/00PC000001R6DqCMAV
                                                )

                                            [Id] => 00PC000001R6DqCMAV
                                            [Title] => MTM-EmbossedLogo-CMYK.jpg
                                            [FileType] => 
                                            [FileExtension] => 
                                            [ContentSize] => 0
                                            [RecordType] => Attachment
                                        )

                                )

                        )

                    [OpportunityContactRoles] => 
                )

            [18] => stdClass Object
                (
                    [attributes] => stdClass Object
                        (
                            [type] => Opportunity
                            [url] => /services/data/v41.0/sobjects/Opportunity/006C000001B1hWlIAJ
                        )

                    [Account] => stdClass Object
                        (
                            [attributes] => stdClass Object
                                (
                                    [type] => Account
                                    [url] => /services/data/v41.0/sobjects/Account/001C000001NN3KqIAL
                                )

                            [Name] => Navarro Research and Engineering, Inc.
                        )

                    [Booth_Number__c] => 
                    [Exhibitor_Company_Name__c] => Navarro Research and Engineering, Inc.
                    [Exhibitor_Description__c] => Navarro Research and Engineering, Inc. is a woman-owned, small disadvantaged business established in 1993 and headquartered in Oak Ridge, TN.  With revenues over $140M, Navarro has 21 offices supporting over 91 sites and projects nationwide, including Alaska and Puerto Rico.  Navarro specializes in providing environmental remediation, waste operations, waste management, waste transportation, nuclear safety, and quality assurance services to the DOE, NNSA, NASA and the DoD and their prime contractors. Navarro's unique combination of nuclear and environmental skills has enabled the successful remediation of contaminated sites and facilities requiring stringent compliance to authorization basis, radiation protection and regulatory requirements.
                    [Exhibitor_Street__c] => 1020 Commerce Park Dr
                    [Exhibitor_City__c] => Oak Ridge
                    [Exhibitor_State_Province__c] => TN
                    [Exhibitor_Zip_Code__c] => 37830
                    [Exhibitor_Country__c] => 
                    [Exhibitor_Address__c] => 
                    [Exhibitor_Website__c] => 
                    [Exhibitor_Phone__c] => (865) 220-9650
                    [Primary_Contact__c] => 003C000002DVpeEIAT
                    [Primary_Contact__r] => stdClass Object
                        (
                            [attributes] => stdClass Object
                                (
                                    [type] => Contact
                                    [url] => /services/data/v41.0/sobjects/Contact/003C000002DVpeEIAT
                                )

                            [FirstName] => Jazmin
                            [LastName] => Otaduy-Ramirez
                            [Email] => otaduy@navarro-inc.com
                            [Alternate_Email__c] => 
                            [RecordTypeId] => 012C0000000MZeYIAW
                        )

                    [Sponsorship_Type__c] => Coffee Break
                    [Opportunity_Type__c] => Exhibitor;Sponsorship
                    [NotesAndAttachments] => stdClass Object
                        (
                            [totalSize] => 1
                            [done] => 1
                            [records] => Array
                                (
                                    [0] => stdClass Object
                                        (
                                            [attributes] => stdClass Object
                                                (
                                                    [type] => NoteAndAttachment
                                                    [url] => /services/data/v41.0/sobjects/NoteAndAttachment/00PC000001MKNAyMAP
                                                )

                                            [Id] => 00PC000001MKNAyMAP
                                            [ParentId] => 006C000001B1hWlIAJ
                                            [Title] => Navarro Logo edited.png
                                        )

                                )

                        )

                    [CombinedAttachments] => stdClass Object
                        (
                            [totalSize] => 1
                            [done] => 1
                            [records] => Array
                                (
                                    [0] => stdClass Object
                                        (
                                            [attributes] => stdClass Object
                                                (
                                                    [type] => CombinedAttachment
                                                    [url] => /services/data/v41.0/sobjects/CombinedAttachment/00PC000001MKNAyMAP
                                                )

                                            [Id] => 00PC000001MKNAyMAP
                                            [Title] => Navarro Logo edited.png
                                            [FileType] => 
                                            [FileExtension] => 
                                            [ContentSize] => 0
                                            [RecordType] => Attachment
                                        )

                                )

                        )

                    [OpportunityContactRoles] => 
                )

            [19] => stdClass Object
                (
                    [attributes] => stdClass Object
                        (
                            [type] => Opportunity
                            [url] => /services/data/v41.0/sobjects/Opportunity/006C000001B2ztdIAB
                        )

                    [Account] => stdClass Object
                        (
                            [attributes] => stdClass Object
                                (
                                    [type] => Account
                                    [url] => /services/data/v41.0/sobjects/Account/001C000001XRVcmIAH
                                )

                            [Name] => Northrop Grumman
                        )

                    [Booth_Number__c] => 
                    [Exhibitor_Company_Name__c] => Northrop Grumman
                    [Exhibitor_Description__c] => Northrop Grumman is a leading global security company providing innovative systems, products and solutions in autonomous systems, cyber, C4ISR, space, strike, and logistics and modernization to customers worldwide. Please visit news.northropgrumman.com and follow us on Twitter, @NGCNews, for more information
                    [Exhibitor_Street__c] => 2980 Fairview Park Dr
                    [Exhibitor_City__c] => Falls Church
                    [Exhibitor_State_Province__c] => VA
                    [Exhibitor_Zip_Code__c] => 22042
                    [Exhibitor_Country__c] => 
                    [Exhibitor_Address__c] => 
                    [Exhibitor_Website__c] => 
                    [Exhibitor_Phone__c] => 703.280.4468
                    [Primary_Contact__c] => 003C000002O8WsYIAV
                    [Primary_Contact__r] => stdClass Object
                        (
                            [attributes] => stdClass Object
                                (
                                    [type] => Contact
                                    [url] => /services/data/v41.0/sobjects/Contact/003C000002O8WsYIAV
                                )

                            [FirstName] => Marynoele
                            [LastName] => Benson
                            [Email] => marynoele.benson@ngc.com
                            [Alternate_Email__c] => 
                            [RecordTypeId] => 012C0000000MZeYIAW
                        )

                    [Sponsorship_Type__c] => Networking Breakfast Sponsor;Take-Away Sponsor
                    [Opportunity_Type__c] => Exhibitor;Sponsorship
                    [NotesAndAttachments] => stdClass Object
                        (
                            [totalSize] => 1
                            [done] => 1
                            [records] => Array
                                (
                                    [0] => stdClass Object
                                        (
                                            [attributes] => stdClass Object
                                                (
                                                    [type] => NoteAndAttachment
                                                    [url] => /services/data/v41.0/sobjects/NoteAndAttachment/00PC000001NTPnPMAX
                                                )

                                            [Id] => 00PC000001NTPnPMAX
                                            [ParentId] => 006C000001B2ztdIAB
                                            [Title] => NGC.png
                                        )

                                )

                        )

                    [CombinedAttachments] => stdClass Object
                        (
                            [totalSize] => 1
                            [done] => 1
                            [records] => Array
                                (
                                    [0] => stdClass Object
                                        (
                                            [attributes] => stdClass Object
                                                (
                                                    [type] => CombinedAttachment
                                                    [url] => /services/data/v41.0/sobjects/CombinedAttachment/00PC000001NTPnPMAX
                                                )

                                            [Id] => 00PC000001NTPnPMAX
                                            [Title] => NGC.png
                                            [FileType] => 
                                            [FileExtension] => 
                                            [ContentSize] => 0
                                            [RecordType] => Attachment
                                        )

                                )

                        )

                    [OpportunityContactRoles] => 
                )

            [20] => stdClass Object
                (
                    [attributes] => stdClass Object
                        (
                            [type] => Opportunity
                            [url] => /services/data/v41.0/sobjects/Opportunity/006C000001CMS7zIAH
                        )

                    [Account] => stdClass Object
                        (
                            [attributes] => stdClass Object
                                (
                                    [type] => Account
                                    [url] => /services/data/v41.0/sobjects/Account/001C000001mWjj4IAC
                                )

                            [Name] => Rich Industries Inc.
                        )

                    [Booth_Number__c] => 
                    [Exhibitor_Company_Name__c] => Rich Industries Inc.
                    [Exhibitor_Description__c] => 
                    [Exhibitor_Street__c] => 2384 Brightwood Road S.E.
                    [Exhibitor_City__c] => New Philadelphia
                    [Exhibitor_State_Province__c] => Ohio
                    [Exhibitor_Zip_Code__c] => 44663
                    [Exhibitor_Country__c] => United States
                    [Exhibitor_Address__c] => 
                    [Exhibitor_Website__c] => 
                    [Exhibitor_Phone__c] => 330 339-4113
                    [Primary_Contact__c] => 003C000002QERWRIA5
                    [Primary_Contact__r] => stdClass Object
                        (
                            [attributes] => stdClass Object
                                (
                                    [type] => Contact
                                    [url] => /services/data/v41.0/sobjects/Contact/003C000002QERWRIA5
                                )

                            [FirstName] => David
                            [LastName] => Patterson
                            [Email] => davepatterson@richindustriesinc.com
                            [Alternate_Email__c] => 
                            [RecordTypeId] => 012C0000000MZeYIAW
                        )

                    [Sponsorship_Type__c] => 
                    [Opportunity_Type__c] => Exhibitor
                    [NotesAndAttachments] => 
                    [CombinedAttachments] => stdClass Object
                        (
                            [totalSize] => 1
                            [done] => 1
                            [records] => Array
                                (
                                    [0] => stdClass Object
                                        (
                                            [attributes] => stdClass Object
                                                (
                                                    [type] => CombinedAttachment
                                                    [url] => /services/data/v41.0/sobjects/CombinedAttachment/069C0000006EJZDIA4
                                                )

                                            [Id] => 069C0000006EJZDIA4
                                            [Title] => Rich Industries
                                            [FileType] => JPG
                                            [FileExtension] => jpg
                                            [ContentSize] => 741250
                                            [RecordType] => File
                                        )

                                )

                        )

                    [OpportunityContactRoles] => 
                )

            [21] => stdClass Object
                (
                    [attributes] => stdClass Object
                        (
                            [type] => Opportunity
                            [url] => /services/data/v41.0/sobjects/Opportunity/006C000001BuclMIAR
                        )

                    [Account] => stdClass Object
                        (
                            [attributes] => stdClass Object
                                (
                                    [type] => Account
                                    [url] => /services/data/v41.0/sobjects/Account/001C000001lPfamIAC
                                )

                            [Name] => Sigma Science
                        )

                    [Booth_Number__c] => 
                    [Exhibitor_Company_Name__c] => Sigma Science
                    [Exhibitor_Description__c] => Sigma Science Inc. is an SBA 8(a) certified small business with 20+ years of experience providing high quality solutions to technically complex challenges through engineering, innovation and science.  We help improve your organizations performance by hiring industry-recognized technical experts in the fields of nuclear safety, security, surety and environmental management.
                    [Exhibitor_Street__c] => 
                    [Exhibitor_City__c] => 
                    [Exhibitor_State_Province__c] => 
                    [Exhibitor_Zip_Code__c] => 
                    [Exhibitor_Country__c] => 
                    [Exhibitor_Address__c] => 
                    [Exhibitor_Website__c] => 
                    [Exhibitor_Phone__c] => 5056624490
                    [Primary_Contact__c] => 003C000002PEZVJIA5
                    [Primary_Contact__r] => stdClass Object
                        (
                            [attributes] => stdClass Object
                                (
                                    [type] => Contact
                                    [url] => /services/data/v41.0/sobjects/Contact/003C000002PEZVJIA5
                                )

                            [FirstName] => Christy
                            [LastName] => Archuleta
                            [Email] => carchuleta@sigmasci.com
                            [Alternate_Email__c] => 
                            [RecordTypeId] => 012C0000000MZeYIAW
                        )

                    [Sponsorship_Type__c] => Digital Sponsor
                    [Opportunity_Type__c] => Exhibitor;Sponsorship
                    [NotesAndAttachments] => stdClass Object
                        (
                            [totalSize] => 1
                            [done] => 1
                            [records] => Array
                                (
                                    [0] => stdClass Object
                                        (
                                            [attributes] => stdClass Object
                                                (
                                                    [type] => NoteAndAttachment
                                                    [url] => /services/data/v41.0/sobjects/NoteAndAttachment/00PC000001PuLERMA3
                                                )

                                            [Id] => 00PC000001PuLERMA3
                                            [ParentId] => 006C000001BuclMIAR
                                            [Title] => SigmaSciencelogo.jpg
                                        )

                                )

                        )

                    [CombinedAttachments] => stdClass Object
                        (
                            [totalSize] => 1
                            [done] => 1
                            [records] => Array
                                (
                                    [0] => stdClass Object
                                        (
                                            [attributes] => stdClass Object
                                                (
                                                    [type] => CombinedAttachment
                                                    [url] => /services/data/v41.0/sobjects/CombinedAttachment/00PC000001PuLERMA3
                                                )

                                            [Id] => 00PC000001PuLERMA3
                                            [Title] => SigmaSciencelogo.jpg
                                            [FileType] => 
                                            [FileExtension] => 
                                            [ContentSize] => 0
                                            [RecordType] => Attachment
                                        )

                                )

                        )

                    [OpportunityContactRoles] => 
                )

            [22] => stdClass Object
                (
                    [attributes] => stdClass Object
                        (
                            [type] => Opportunity
                            [url] => /services/data/v41.0/sobjects/Opportunity/006C0000018Sow5IAC
                        )

                    [Account] => stdClass Object
                        (
                            [attributes] => stdClass Object
                                (
                                    [type] => Account
                                    [url] => /services/data/v41.0/sobjects/Account/001C000001ZyygrIAB
                                )

                            [Name] => SOC LLC
                        )

                    [Booth_Number__c] => 
                    [Exhibitor_Company_Name__c] => SOC LLC
                    [Exhibitor_Description__c] => SOC is a trusted global provider of mission support solutions with a history of assuring safe and effective operations for U.S. Government and commercial customers. SOC provides a guarantee of discrete and effective service so that customers can do their best work. We employ over 5,000 professionals engaged in the delivery of mission critical safeguards and security, operations and maintenance, engineering, explosive ordnance storage and disposal, and international logistics and life support services. Our customers include the U.S. Departments of State, Energy, and Defense, Fortune 500 companies, and non-governmental organizations.
                    [Exhibitor_Street__c] => 15002 Northridge Drive Suite 100
                    [Exhibitor_City__c] => Chantilly
                    [Exhibitor_State_Province__c] => VA
                    [Exhibitor_Zip_Code__c] => 20151
                    [Exhibitor_Country__c] => U.S.
                    [Exhibitor_Address__c] => 
                    [Exhibitor_Website__c] => 
                    [Exhibitor_Phone__c] => 
                    [Primary_Contact__c] => 003C000002O8BRkIAN
                    [Primary_Contact__r] => stdClass Object
                        (
                            [attributes] => stdClass Object
                                (
                                    [type] => Contact
                                    [url] => /services/data/v41.0/sobjects/Contact/003C000002O8BRkIAN
                                )

                            [FirstName] => Witt
                            [LastName] => LeFew
                            [Email] => dewitt.lefew@dayzim.com
                            [Alternate_Email__c] => 
                            [RecordTypeId] => 012C0000000MZeYIAW
                        )

                    [Sponsorship_Type__c] => Networking Luncheon Sponsor
                    [Opportunity_Type__c] => Exhibitor;Sponsorship
                    [NotesAndAttachments] => stdClass Object
                        (
                            [totalSize] => 1
                            [done] => 1
                            [records] => Array
                                (
                                    [0] => stdClass Object
                                        (
                                            [attributes] => stdClass Object
                                                (
                                                    [type] => NoteAndAttachment
                                                    [url] => /services/data/v41.0/sobjects/NoteAndAttachment/00PC000001Mzx0EMAR
                                                )

                                            [Id] => 00PC000001Mzx0EMAR
                                            [ParentId] => 006C0000018Sow5IAC
                                            [Title] => SOC_DZ_Logo_CMYK.jpg
                                        )

                                )

                        )

                    [CombinedAttachments] => stdClass Object
                        (
                            [totalSize] => 1
                            [done] => 1
                            [records] => Array
                                (
                                    [0] => stdClass Object
                                        (
                                            [attributes] => stdClass Object
                                                (
                                                    [type] => CombinedAttachment
                                                    [url] => /services/data/v41.0/sobjects/CombinedAttachment/00PC000001Mzx0EMAR
                                                )

                                            [Id] => 00PC000001Mzx0EMAR
                                            [Title] => SOC_DZ_Logo_CMYK.jpg
                                            [FileType] => 
                                            [FileExtension] => 
                                            [ContentSize] => 0
                                            [RecordType] => Attachment
                                        )

                                )

                        )

                    [OpportunityContactRoles] => 
                )

            [23] => stdClass Object
                (
                    [attributes] => stdClass Object
                        (
                            [type] => Opportunity
                            [url] => /services/data/v41.0/sobjects/Opportunity/006C0000018Sow7IAC
                        )

                    [Account] => stdClass Object
                        (
                            [attributes] => stdClass Object
                                (
                                    [type] => Account
                                    [url] => /services/data/v41.0/sobjects/Account/001C000001R2BocIAF
                                )

                            [Name] => TechSource, Inc.
                        )

                    [Booth_Number__c] => 
                    [Exhibitor_Company_Name__c] => Techsource Inc.
                    [Exhibitor_Description__c] => TechSource is a leading high-technology science and engineering firm built on cultivating and retaining scientific, programmatic, and technical nuclear deterrence expertise.  Our decades of hands-on experience and collective wisdom provides our clients unmatched insight into the evolution of the nuclear weapons complex, deterrence, and policy.  Our uniquely talented and highly experienced experts have successfully navigated U.S. policies, addressed technical details, and engaged the global nuclear community. We are an authoritative voice in nuclear sciences, nonproliferation, nuclear systems technology, and in the management of national and international programs. Techsource is proud to be an active contributor to the future of deterrence.
                    [Exhibitor_Street__c] => 1475 Central Avenue, Suite 250
                    [Exhibitor_City__c] => Los Alamos
                    [Exhibitor_State_Province__c] => NM
                    [Exhibitor_Zip_Code__c] => 20874
                    [Exhibitor_Country__c] => USA
                    [Exhibitor_Address__c] => 
                    [Exhibitor_Website__c] => 
                    [Exhibitor_Phone__c] => 
                    [Primary_Contact__c] => 003C0000028kOyXIAU
                    [Primary_Contact__r] => stdClass Object
                        (
                            [attributes] => stdClass Object
                                (
                                    [type] => Contact
                                    [url] => /services/data/v41.0/sobjects/Contact/003C0000028kOyXIAU
                                )

                            [FirstName] => Carolyn
                            [LastName] => Holland
                            [Email] => carolynholland401@gmail.com
                            [Alternate_Email__c] => 
                            [RecordTypeId] => 012C0000000MZeYIAW
                        )

                    [Sponsorship_Type__c] => Workshop Sponsor
                    [Opportunity_Type__c] => Sponsorship
                    [NotesAndAttachments] => stdClass Object
                        (
                            [totalSize] => 1
                            [done] => 1
                            [records] => Array
                                (
                                    [0] => stdClass Object
                                        (
                                            [attributes] => stdClass Object
                                                (
                                                    [type] => NoteAndAttachment
                                                    [url] => /services/data/v41.0/sobjects/NoteAndAttachment/00PC000001HBBXlMAP
                                                )

                                            [Id] => 00PC000001HBBXlMAP
                                            [ParentId] => 006C0000018Sow7IAC
                                            [Title] => main_logo.jpg
                                        )

                                )

                        )

                    [CombinedAttachments] => stdClass Object
                        (
                            [totalSize] => 1
                            [done] => 1
                            [records] => Array
                                (
                                    [0] => stdClass Object
                                        (
                                            [attributes] => stdClass Object
                                                (
                                                    [type] => CombinedAttachment
                                                    [url] => /services/data/v41.0/sobjects/CombinedAttachment/00PC000001HBBXlMAP
                                                )

                                            [Id] => 00PC000001HBBXlMAP
                                            [Title] => main_logo.jpg
                                            [FileType] => 
                                            [FileExtension] => 
                                            [ContentSize] => 0
                                            [RecordType] => Attachment
                                        )

                                )

                        )

                    [OpportunityContactRoles] => 
                )

            [24] => stdClass Object
                (
                    [attributes] => stdClass Object
                        (
                            [type] => Opportunity
                            [url] => /services/data/v41.0/sobjects/Opportunity/006C000001B28xtIAB
                        )

                    [Account] => stdClass Object
                        (
                            [attributes] => stdClass Object
                                (
                                    [type] => Account
                                    [url] => /services/data/v41.0/sobjects/Account/001C000001kB1l7IAC
                                )

                            [Name] => Tlingit Haida Tribal Business Corporation
                        )

                    [Booth_Number__c] => 
                    [Exhibitor_Company_Name__c] => Tlingit Haida Tribal Business Corporation
                    [Exhibitor_Description__c] => Tlingit Haida Tribal Business Corporation (THTBC) is a family of tribally-owned 8(a), HUBZone, SDB and other companies, owned by the largest tribe in Alaska.  THTBC presently supports over 25 industries with customers spanning across federal, state, and private sectors. THTBC's core strategy is to partner with a limited number of best-in-class companies and provide innovative solutions to maximize productivity and offer solutions to lower their costs.
                    [Exhibitor_Street__c] => 2595 Canyon Blvd Ste 240
                    [Exhibitor_City__c] => Boulder
                    [Exhibitor_State_Province__c] => CO
                    [Exhibitor_Zip_Code__c] => 80302
                    [Exhibitor_Country__c] => US
                    [Exhibitor_Address__c] => 
                    [Exhibitor_Website__c] => 
                    [Exhibitor_Phone__c] => 7203992445
                    [Primary_Contact__c] => 003C000002NESLuIAP
                    [Primary_Contact__r] => stdClass Object
                        (
                            [attributes] => stdClass Object
                                (
                                    [type] => Contact
                                    [url] => /services/data/v41.0/sobjects/Contact/003C000002NESLuIAP
                                )

                            [FirstName] => Carlos
                            [LastName] => Garcia
                            [Email] => cgarcia@thtbc.com
                            [Alternate_Email__c] => 
                            [RecordTypeId] => 012C0000000MZeYIAW
                        )

                    [Sponsorship_Type__c] => Coffee Break
                    [Opportunity_Type__c] => Exhibitor;Sponsorship
                    [NotesAndAttachments] => stdClass Object
                        (
                            [totalSize] => 1
                            [done] => 1
                            [records] => Array
                                (
                                    [0] => stdClass Object
                                        (
                                            [attributes] => stdClass Object
                                                (
                                                    [type] => NoteAndAttachment
                                                    [url] => /services/data/v41.0/sobjects/NoteAndAttachment/00PC000001NRkUdMAL
                                                )

                                            [Id] => 00PC000001NRkUdMAL
                                            [ParentId] => 006C000001B28xtIAB
                                            [Title] => Tlingit.jpg
                                        )

                                )

                        )

                    [CombinedAttachments] => stdClass Object
                        (
                            [totalSize] => 1
                            [done] => 1
                            [records] => Array
                                (
                                    [0] => stdClass Object
                                        (
                                            [attributes] => stdClass Object
                                                (
                                                    [type] => CombinedAttachment
                                                    [url] => /services/data/v41.0/sobjects/CombinedAttachment/00PC000001NRkUdMAL
                                                )

                                            [Id] => 00PC000001NRkUdMAL
                                            [Title] => Tlingit.jpg
                                            [FileType] => 
                                            [FileExtension] => 
                                            [ContentSize] => 0
                                            [RecordType] => Attachment
                                        )

                                )

                        )

                    [OpportunityContactRoles] => 
                )

            [25] => stdClass Object
                (
                    [attributes] => stdClass Object
                        (
                            [type] => Opportunity
                            [url] => /services/data/v41.0/sobjects/Opportunity/006C000001AMl7VIAT
                        )

                    [Account] => stdClass Object
                        (
                            [attributes] => stdClass Object
                                (
                                    [type] => Account
                                    [url] => /services/data/v41.0/sobjects/Account/001C000001gd1HXIAY
                                )

                            [Name] => University of California
                        )

                    [Booth_Number__c] => 
                    [Exhibitor_Company_Name__c] => University of California
                    [Exhibitor_Description__c] => University of California Office of National Laboratories (UCNL) is responsible for the University of California's (UC) management and oversight of the Lawrence Berkeley National Laboratory (LBNL), Lawrence Livermore National Laboratory (LLNL) and Los Alamos National Laboratory (LANL).  UC has 75 years of experience managing and operating national security laboratories, bringing a deep commitment to public service and the national security mission, and providing scientific excellence in national security science, design, and engineering.   UCNL has been a driving force in assuring the health and vitality of science in meeting DOE/NNSA mission responsibilities supporting America's national laboratories and nuclear deterrence.
                    [Exhibitor_Street__c] => 
                    [Exhibitor_City__c] => 
                    [Exhibitor_State_Province__c] => 
                    [Exhibitor_Zip_Code__c] => 
                    [Exhibitor_Country__c] => 
                    [Exhibitor_Address__c] => 
                    [Exhibitor_Website__c] => 
                    [Exhibitor_Phone__c] => (510) 987-0546
                    [Primary_Contact__c] => 003C000002MFR3QIAX
                    [Primary_Contact__r] => stdClass Object
                        (
                            [attributes] => stdClass Object
                                (
                                    [type] => Contact
                                    [url] => /services/data/v41.0/sobjects/Contact/003C000002MFR3QIAX
                                )

                            [FirstName] => Kathy
                            [LastName] => Glasgow
                            [Email] => kathy.glasgow@ucop.edu
                            [Alternate_Email__c] => 
                            [RecordTypeId] => 012C0000000MZeYIAW
                        )

                    [Sponsorship_Type__c] => Coffee Break
                    [Opportunity_Type__c] => Exhibitor;Sponsorship
                    [NotesAndAttachments] => stdClass Object
                        (
                            [totalSize] => 1
                            [done] => 1
                            [records] => Array
                                (
                                    [0] => stdClass Object
                                        (
                                            [attributes] => stdClass Object
                                                (
                                                    [type] => NoteAndAttachment
                                                    [url] => /services/data/v41.0/sobjects/NoteAndAttachment/00PC000001MZtadMAD
                                                )

                                            [Id] => 00PC000001MZtadMAD
                                            [ParentId] => 006C000001AMl7VIAT
                                            [Title] => uc_labs_lockup[1].jpg
                                        )

                                )

                        )

                    [CombinedAttachments] => stdClass Object
                        (
                            [totalSize] => 1
                            [done] => 1
                            [records] => Array
                                (
                                    [0] => stdClass Object
                                        (
                                            [attributes] => stdClass Object
                                                (
                                                    [type] => CombinedAttachment
                                                    [url] => /services/data/v41.0/sobjects/CombinedAttachment/00PC000001MZtadMAD
                                                )

                                            [Id] => 00PC000001MZtadMAD
                                            [Title] => uc_labs_lockup[1].jpg
                                            [FileType] => 
                                            [FileExtension] => 
                                            [ContentSize] => 0
                                            [RecordType] => Attachment
                                        )

                                )

                        )

                    [OpportunityContactRoles] => 
                )

        )

)

Grand Sponsor
Longenecker & Associates (L&A) is a woman-owned business that leverages more than 25 years of experience throughout the nuclear security and cleanup enterprise to improve mission performance, deliver capital asset projects on schedule and budget, implement effective governance approaches and develop targeted business strategies for both large and small businesses. L&A's unparalleled roster of personnel, extensive past performance and market insight is a significant differentiator to any team or project.
Wednesday Reception Sponsor

AECOM is built to deliver a better world. We design, build, finance and operate infrastructure assets for governments, businesses and organizations in more than 150 countries. As a fully integrated firm, we connect knowledge and experience across our global network of experts to help clients solve their most complex challenges. From high-performance buildings and infrastructure, to resilient communities and environments, to stable and secure nations, our work is transformative, differentiated and vital. Our capability to design, build, finance (including public-private partnerships) and operate high-tech, high-hazard, and high-risk facilities extends to current and former U.S. Department of Energy and UK defense nuclear facilities.  We currently support National Nuclear Security Administration national laboratories, and our heritage companies managed and operated the Savannah River Site, the last fully operational, integrated strategic nuclear materials production site in the former DOE nuclear weapons complex.  Indeed, our involvement in the nation's strategic defense began with the Manhattan Project. A Fortune 500 firm, AECOM had revenue of approximately $17.4 billion during fiscal year 2016. See how we deliver what others can only imagine at aecom.com and @AECOM.
Digital Sponsor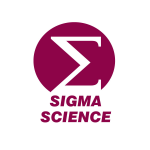 Sigma Science Inc. is an SBA 8(a) certified small business with 20+ years of experience providing high quality solutions to technically complex challenges through engineering, innovation and science. We help improve your organizations performance by hiring industry-recognized technical experts in the fields of nuclear safety, security, surety and environmental management.
Keynote Introduction Sponsor

The world's largest aerospace company, Boeing provides military aircraft and weapon systems to U.S. forces to deter emerging threats and ensure global security. From the B-52 to the Minuteman intercontinental ballistic missile (ICBM), Boeing designs and develops strategic systems that are safe, reliable and effective over many decades of service.

Jacobs specializes in the management and operation of complex and technically-challenging nuclear programs and projects around the globe. Each nuclear asset presents a unique set of conditions and complexities, requiring rigorously safe, regulatory compliant and robust solutions. Jacobs has managed and operated nuclear facilities and provided innovative cleanup and environmental remediation for commercial and government facilities and sites worldwide. Whether it is an existing facility, a next generation nuclear system, or a legacy asset, the programs to deliver nuclear work can be technically demanding and wide-ranging.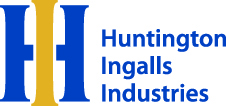 Huntington Ingalls Industries, through its subsidiary SN3, delivers Tier 1 prime contractor capabilities, including complex nuclear facility management and environmental management. Performance highlights include the operation of nuclear production facilities at Savannah River and waste management at Hanford. HII has performed safe, high-quality services for more than 130 years, and the Nuclear & Environmental Group earned the first nationwide DOE Voluntary Protection Program STAR.
Networking Luncheon Sponsor

SOC is a trusted global provider of mission support solutions with a history of assuring safe and effective operations for U.S. Government and commercial customers. SOC provides a guarantee of discrete and effective service so that customers can do their best work. We employ over 5,000 professionals engaged in the delivery of mission critical safeguards and security, operations and maintenance, engineering, explosive ordnance storage and disposal, and international logistics and life support services. Our customers include the U.S. Departments of State, Energy, and Defense, Fortune 500 companies, and non-governmental organizations.
Registration Sponsor

General Dynamics has a 60+ year heritage of providing full life cycle support for strategic nuclear ballistic guidance, weapon control, higher authority communications and security systems. Our unique experience and proven capabilities support the U.S. Navy and U.S. Air Force strategic enterprises. We offer proven capabilities in the design, development, production and sustainment of strategic weapon systems. These capabilities demand understanding positive control, nuclear surety cyber resiliency, radiation hardening, missile flight environments, high accuracy and reliability design, modeling, qualification and high quality standards. We have the experience required to support customer efforts to reduce system cost and risk.
Hotel Key Cards

Leidos is a Fortune 500® information technology, engineering, and science solutions and services leader working to solve the world's toughest challenges in the defense, intelligence, homeland security, civil, and health markets. The company's 31,000 employees support vital missions for government and commercial customers. Headquartered in Reston, Virginia, Leidos reported annual revenues of approximately $10.17 billion for the fiscal year ended December 29, 2017. Leidos has supported the U.S. government with nuclear deterrence, nuclear nonproliferation, and nuclear counterterrorism missions since 1969. We are the only government contractor with multifaceted facilities, management, operations and logistics programs that extend from the Antarctic ice to the International Space Station – as well as top ranked environmental management expertise – we have the people, process, technology, and innovative mindset to manage, operate, and optimize complex Department of Energy and National Nuclear Security Administration infrastructure for years to come. Learn more at leidos.com/doe.
Networking Breakfast Sponsor
Fluor is a global leader in engineering, procurement, construction, maintenance, and project management. Our government service dates back to the Manhattan Project. It continues today with some of the most challenging missions in the world. We provide nuclear operations, waste management, site management and operations, environmental remediation, and laboratory management to the US Department of Energy, as well as the UK's Nuclear Decommissioning Authority and the Canadian government. Fluor's experience, flexibility, responsiveness, and commitment to integrity, performance, and safety result in unparalleled service delivery. We are a proud partner in our customers' mission success.
Northrop Grumman is a leading global security company providing innovative systems, products and solutions in autonomous systems, cyber, C4ISR, space, strike, and logistics and modernization to customers worldwide. Please visit news.northropgrumman.com and follow us on Twitter, @NGCNews, for more information
Take-Away Sponsor
Northrop Grumman is a leading global security company providing innovative systems, products and solutions in autonomous systems, cyber, C4ISR, space, strike, and logistics and modernization to customers worldwide. Please visit news.northropgrumman.com and follow us on Twitter, @NGCNews, for more information

At BAE Systems, our pride and dedication shows in everything we do, from integration support for over 95% of the nation's nuclear triad to over 60 years of designing and fielding the world's most advanced electronic warfare technologies and capabilities. We work alongside the USAF and U.S. Navy to ensure a safe, secure and effective deterrent by supporting the Minuteman III Intercontinental Ballistic Missile and the Trident D-5 Submarine Launched Ballistic Missile. Knowing that our work makes a difference inspires us, every day. That's BAE Systems. That's Inspired Work.

Centerra Group, LLC is the world's leading international Government solutions group, specializing in business processes in sectors where security and safety risks are considered a strategic threat. The company was founded in 1960 as Wackenhut Services, Inc. (WSI), with a primary focus on armed security. Today, Centerra is a 100% United States owned, multi-disciplinary service provider with more than 9,000 personnel worldwide. The company has evolved to become one of the largest U.S. Government service providers, operating on more than 90 active contracts. Protecting Critical Priorities… that is Centerra's mission.
Through superior performance, innovation, and the infusion of its best in class operating system, Honeywell Federal Solutions is proud to support the Department of Energy and the National Nuclear Security Administration mission by making a safer, smarter, and sustainable world. Our operating system, commercial best practices, and connected solutions, enable us to deliver on our commitments and enhance overall capabilities across our customer's sites.
Cell Phone Charging Station

HukariAscendent is pleased to be a participating sponsor of the 2019 Nuclear Deterrence Summit and proud to play a role in the "Team Commitment" it takes to maintain the U.S. nuclear deterrent mission. Established in 1999, HukariAscendent provides professional and technical support experts to operational DOE NNSA Nuclear Sites (Research, Production, Stockpile Stewardship), as well as to DOE EM Legacy Nuclear Sites (Deactivation, Decontamination, Demolition, Environmental Remediation). Familiar with these complex and fast-paced environments, our Subject Matter Experts take pride in making a positive contribution towards client mission success, including Nuclear Safety, Engineering, Conduct of Operations, Integrated Safety Management, Material Control &Accountability, Readiness, Quality Assurance. HukariAscendent is a Certified SDVOSB headquartered in Wheat Ridge, CO with satellite offices across the complex.
Coffee Break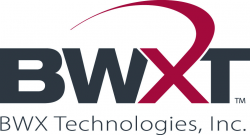 Headquartered in Lynchburg, Va., BWX Technologies, Inc. (NYSE:BWXT) is a leading supplier of nuclear components and fuel to the U.S. government; provides technical and management services to support the U.S. government in the operation of complex facilities and environmental remediation activities; and supplies precision manufactured components, services and fuel for the commercial nuclear power industry. With approximately 6,100 employees, BWXT has nine major operating sites in the U.S. and Canada. In addition, BWXT joint ventures provide management and operations at more than a dozen U.S. Department of Energy and two NASA facilities.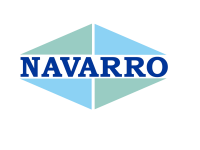 Navarro Research and Engineering, Inc. is a woman-owned, small disadvantaged business established in 1993 and headquartered in Oak Ridge, TN. With revenues over $140M, Navarro has 21 offices supporting over 91 sites and projects nationwide, including Alaska and Puerto Rico. Navarro specializes in providing environmental remediation, waste operations, waste management, waste transportation, nuclear safety, and quality assurance services to the DOE, NNSA, NASA and the DoD and their prime contractors. Navarro's unique combination of nuclear and environmental skills has enabled the successful remediation of contaminated sites and facilities requiring stringent compliance to authorization basis, radiation protection and regulatory requirements.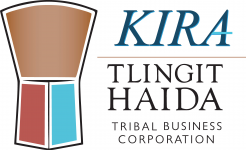 Tlingit Haida Tribal Business Corporation (THTBC) is a family of tribally-owned 8(a), HUBZone, SDB and other companies, owned by the largest tribe in Alaska. THTBC presently supports over 25 industries with customers spanning across federal, state, and private sectors. THTBC's core strategy is to partner with a limited number of best-in-class companies and provide innovative solutions to maximize productivity and offer solutions to lower their costs.

University of California Office of National Laboratories (UCNL) is responsible for the University of California's (UC) management and oversight of the Lawrence Berkeley National Laboratory (LBNL), Lawrence Livermore National Laboratory (LLNL) and Los Alamos National Laboratory (LANL). UC has 75 years of experience managing and operating national security laboratories, bringing a deep commitment to public service and the national security mission, and providing scientific excellence in national security science, design, and engineering. UCNL has been a driving force in assuring the health and vitality of science in meeting DOE/NNSA mission responsibilities supporting America's national laboratories and nuclear deterrence.
Head Shot Photography Sponsor

Bechtel Nuclear, Security & Environmental comprises all of Bechtel's nuclear power, security, cleanup, and naval nuclear propulsion work, creating an industry-leading organization with capabilities across the lifecycle of facilities and sites for both commercial and government customers. Bechtel helps customers transform how they do business and deliver their critical missions in a dynamic and budget-conscious environment. Our teams work every day to foster a collaborative, innovative, secure, and efficient environment necessary for delivering vital scientific and national security missions.
Workshop Sponsor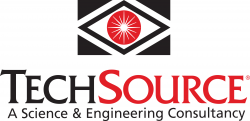 TechSource is a leading high-technology science and engineering firm built on cultivating and retaining scientific, programmatic, and technical nuclear deterrence expertise. Our decades of hands-on experience and collective wisdom provides our clients unmatched insight into the evolution of the nuclear weapons complex, deterrence, and policy. Our uniquely talented and highly experienced experts have successfully navigated U.S. policies, addressed technical details, and engaged the global nuclear community. We are an authoritative voice in nuclear sciences, nonproliferation, nuclear systems technology, and in the management of national and international programs. Techsource is proud to be an active contributor to the future of deterrence.
Additional Sponsors

As the world leader in air filtration technology, Camfil offers state-of-the-art filtration solutions for industrial, nuclear, cleanroom and containment spaces. Camfil manufactures Prefilters, HEPA, ULPA filters and adsorbers for removing gaseous contaminants. Camfil's engineered filter housings and systems have reset the industry standard for high quality containment air filtration systems.

Major Tool & Machine is a world leader in contract manufacturing, fabrication, and machining services. Since 1946, Major Tool & Machine has provided customer satisfaction with our dedication to quality, service, and state-of-the-art technology. Operating and registered as a certified small business, our expertise spans a multitude of markets including Aerospace, Defense, Power Generation, Nuclear, and Industrial. Within our world-class facility, we produce highly complex, custom parts, and turnkey assemblies from material acquisition to testing.